IC named best school in Illinois for experiential learning
4.06.2021
Illinois College was named one of the top 20 schools in the state according to a recent ranking released by Intelligent.com.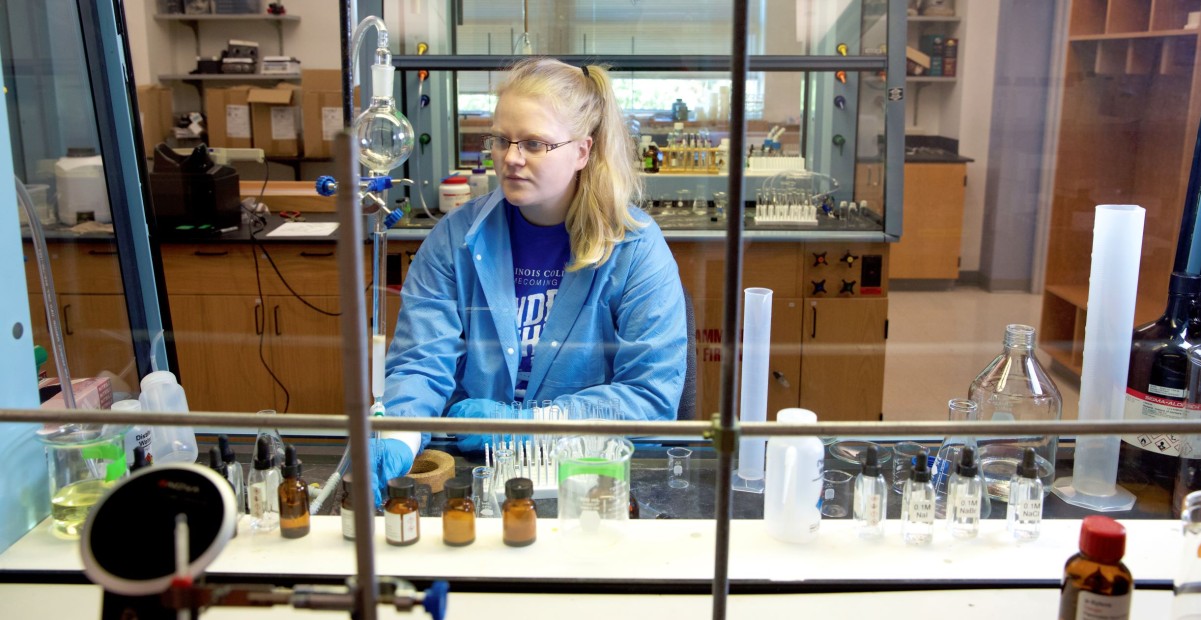 Notably, IC was recognized as the best school for experiential learning, an area of education that has been a major focus of the College in recent years because of the widespread benefits for students. 
Intelligent.com describes itself as an unbiased leader in higher-ed research, dedicated to helping students "make informed decisions about higher education programs."  
Experiential learning expands education beyond classroom walls and includes activities such as student-faculty research, community engagement, internships, global study and other projects where students are able to apply their skills in real-world settings. 
According to Vice President of External Relations Stephanie Elpers Chipman, IC's focus on hands-on learning and experiential opportunities has played a large role in the 33% enrollment growth IC has experienced over the past 10 years. 
"Students and their families trust Illinois College to provide a safe, healthy campus environment and a valuable education that will prepare them to Graduate READY for their future careers," Chipman said. 
The rankings were based on evaluations of hundreds of schools with consideration for academic curriculum, graduation rate and potential earnings for graduates. 
The College was also recently recognized for its online degree program in agribusiness. IC's degree, which launched in spring 2019, was named 2021's "Most Popular Online Agricultural Economics & Business Bachelor's Degree Schools in the Great Lakes Region" by Course Advisor, a free resource for students that compiles research and college statistics for students.
IC Online launched in 2019 to deliver the college's unique, multifaceted approach to more students across the country. IC now offers seven student-centered programs delivered completely online in a convenient, flexible format, including agribusiness, RN to BSN nursing and accounting.  
To learn more about majors and programs at Illinois College, visit www.ic.edu/majors-programs.