Liam Teague to kick off 43rd Fine Arts Series
9.08.2022
Liam Teague will perform on Sunday, Sept. 18, at 3 p.m. in Rammelkamp Chapel.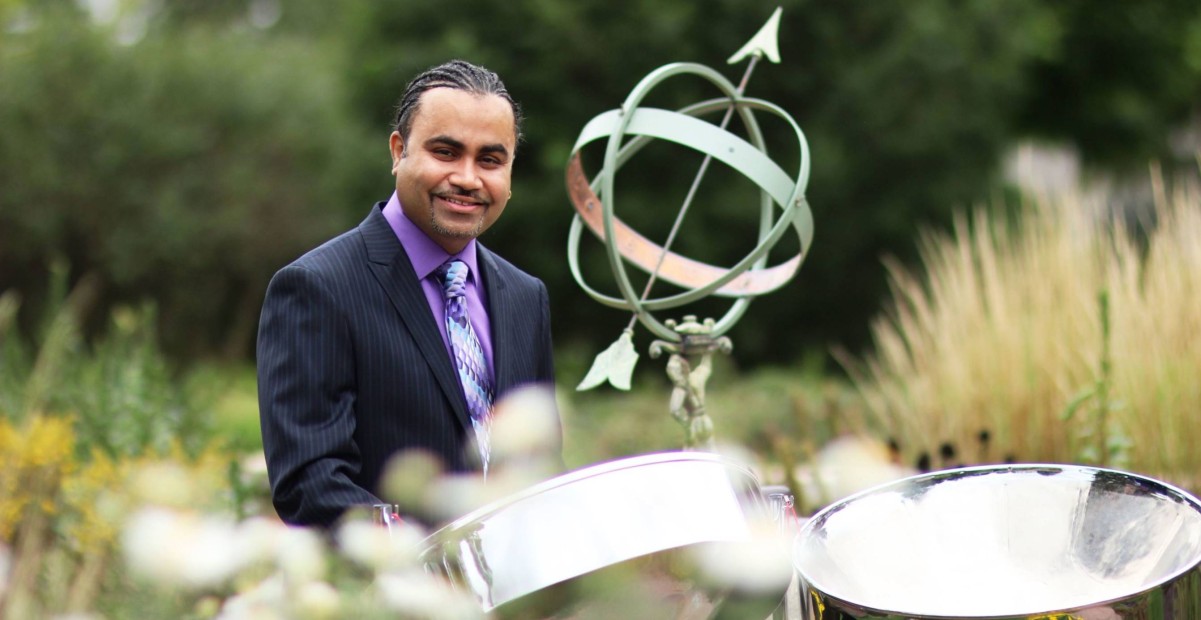 Hailed as the "Paganini of the Steelpan," Liam Teague's commitment to demonstrating the great musical possibilities of the steelpan has taken him around the world in acclaimed solo and ensemble performances. A native of Trinidad and Tobago, Teague is director of the world-renowned Northern Illinois University Steelband.
Bring the entire family to this exciting, unique event that will include Jacksonville's own Tyler Carpenter. Carpenter is a percussionist and leads IC's drumline. For this family-friendly program, adult tickets will be just $5.
Individual tickets for all other Illinois College Fine Arts Series events are $15 each and season tickets, which include all concerts, are available for $70. Students of all ages receive free admission. Tickets are available for purchase in advance by phone at 217.245.3192.
For a full calendar of Fine Arts Series and other Illinois College events, visit ic.edu/events.