Engelbach-Hart Music Festival returns to Illinois College
10.09.2018
Illinois College welcomes the community to attend the annual Engelbach-Hart Music Festival on October 24-26 as part of this year's Fine Arts Series.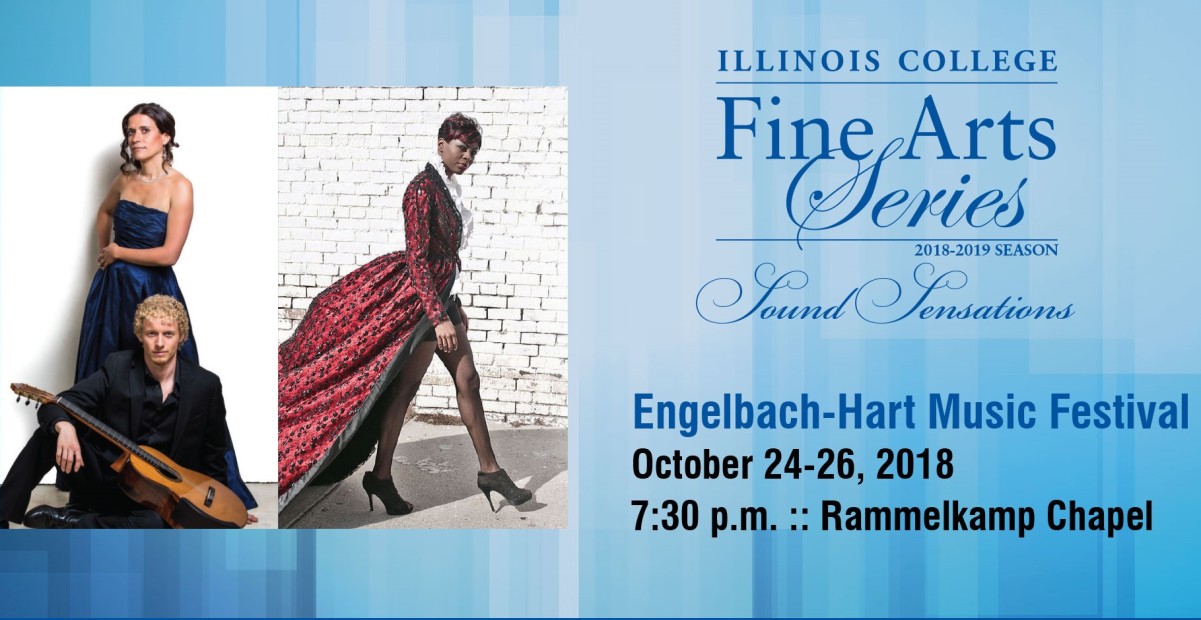 The festival celebrates the rich heritage of music in the area with three evening concerts, which are free and open to the public, in IC's Rammelkamp Chapel beginning at 7:30 p.m. The Engelbach-Hart Music Festival is possible through a generous gift to the community by the Engelbach and Hart families.
Three concerts will celebrate the rich heritage of music in the area with an impressive line-up of musical talent. A concert by the Möller-Fraticelli Guitar Duo kicks off the festival on Wednesday, October 24. The skilled guitarists from the Netherlands will perform a variety of guitar duos, including Argentinian tangos and classical pieces from European composers.
On Thursday, October 25, Illinois College music faculty present the Faculty Collage Concert.  A variety of chamber pieces for voice, saxophone, trombone, cello and organ will showcase the exceptional talents of IC music faculty.
The festival concludes on Friday, October 26, with the return of Jacksonville favorite Jade Simmons. The extraordinary pianist will put on a lively concert featuring a variety of works for solo piano along with selections for piano and electronics.
The first Engelbach-Hart Music Festival took place in 2011 as a gift from the Hart and Engelbach families. The late A.C. Hart '25 H'76, Illinois College trustee emeritus, and the late Charlotte Engelbach Hart '26 H'85 graduated from Illinois College in 1925 and 1926, respectively. The College awarded them each honorary degrees in recognition of their long-standing support of the music program. In 1979 the Hart Sesquicentennial Organ in Rammelkamp Chapel was dedicated in their honor. The baby grand piano in the choral rehearsal room was also named in their honor in 2003. 
More information about Illinois College's Fine Arts Series, including the Engelbach-Hart Music Festival is available at www.ic.edu/fas.
Thank you to the Jacksonville Hampton Inn by Hilton for musician hospitality support during the 2018-19 season.