Music Wall Duo to perform in Fine Arts Series
10.21.2021
The Music Wall Duo will perform in Rammelkamp Chapel on Saturday, Nov. 20, at 7:30 p.m.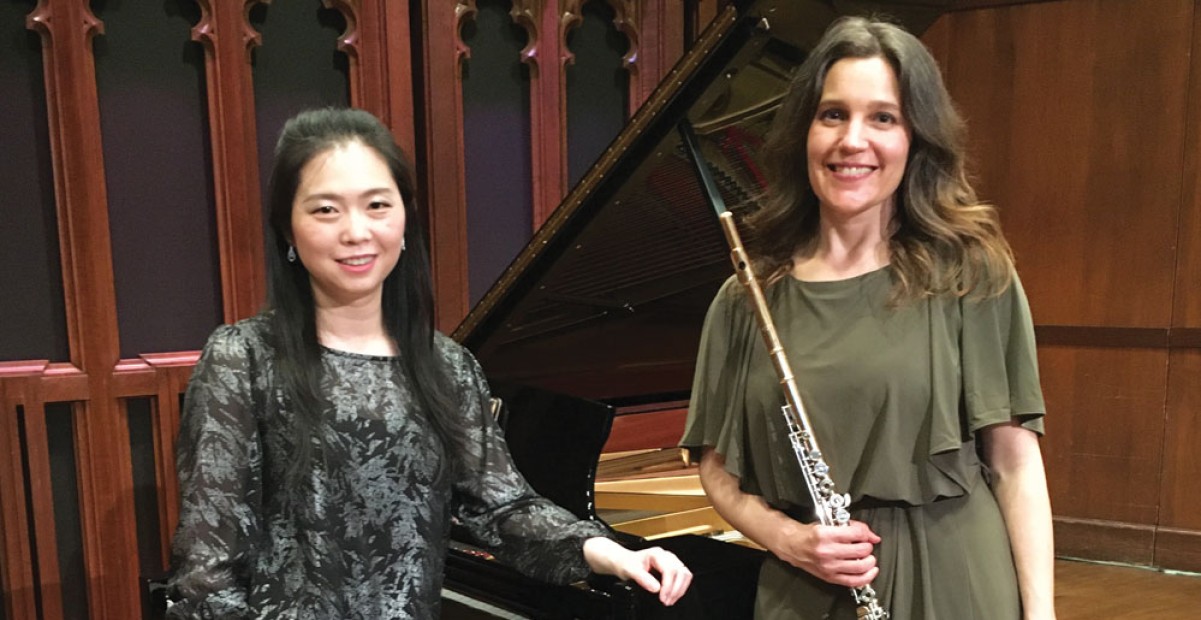 The Duo consists of flautist Abigail Walsh and pianist Pei-I Wang. 
Praised for their flawless performances, this concert by the Music Wall Duo promises to be full of brilliance and variety. With a strong commitment to cutting-edge classical music, stylistic diversity, innovative programming, and ground-breaking contemporary music, the duo has been featured at music festivals and universities across the Midwest. 
This concert will also feature the world premiere of a new work by Illinois College Emeritus Professor of Music Timothy Kramer.
Individual tickets for the Illinois College Fine Arts Series are $15 each and season tickets are available for $70. Students of all ages receive free admission. Tickets are available for purchase in advance by phone at 217.245.3192 or at the door on event day.
For a complete listing of Fine Arts Series concerts visit www.ic.edu/fas.