Illinois College Nursing Achieves 100% NCLEX Pass Rate for 2023
8.31.2023
Inspiring Achievement in Nursing Education with Exceptional Results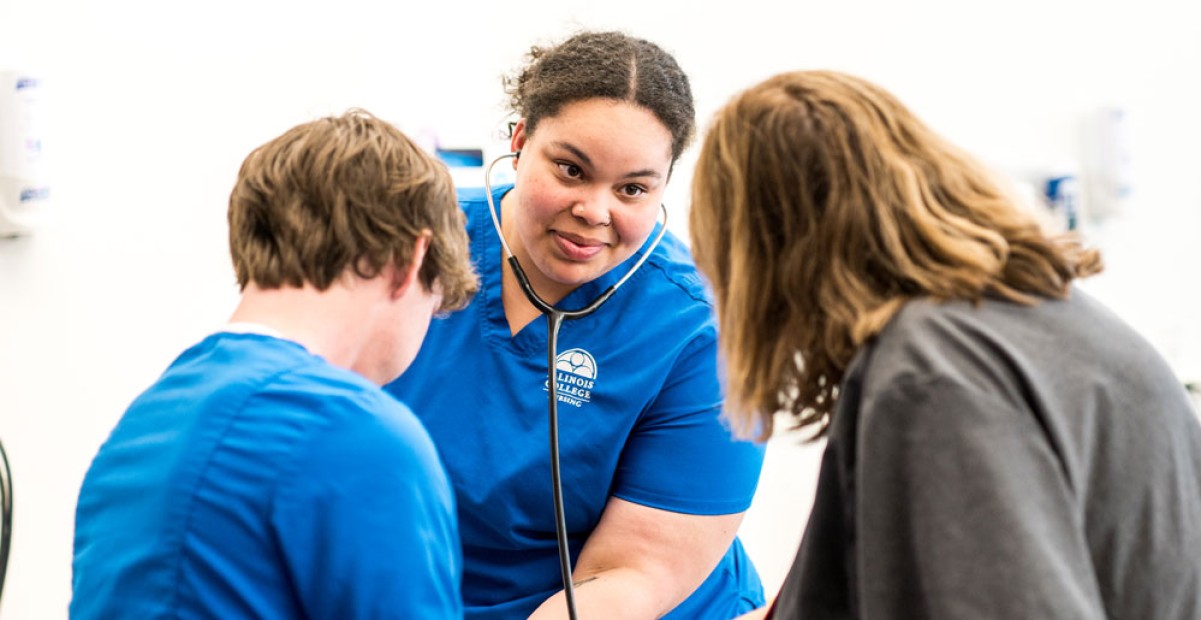 Illinois College announced today that 100% of 2023 nursing graduates passed the National Council Licensure Examination (NCLEX) on their first attempt, placing IC's program among the very best in nursing education.  
Passing the NCLEX is a critical step for nursing graduates seeking to become licensed registered nurses. "Achieving a 100% pass rate reflects the rigorous training and exceptional preparation that Illinois College nursing students receive, positioning them as skilled professionals," said Angela Bentley, director of nursing at Illinois College. "We are incredibly proud of our students and faculty for their commitment and dedication to achieve this outstanding accomplishment." 
The demand for BSN-prepared nurses continues to increase as research links this higher level of nurse education to better patient outcomes. "Illinois College inspires nursing students' achievement and empowers them to make a difference in the world," said Illinois College President Barbara A. Farley.
"As an anchor institution educating the region's workforce, IC commits to making a difference in the nursing shortage by significantly expanding the number of students admitted to our nursing program."  
Despite the critical shortage, nursing programs turned away over 80,000 applicants in 2019 due to space restrictions. Illinois College plans to double nursing enrollment as part of its commitment to the community; with the expanded capacity, qualified students have a stronger likelihood of being admitted to IC's nursing program over large institutions.  
College Raptor named Illinois College one of the most affordable schools in the country, ranking them in the top 20 across the US. The College's Advantage Plus program ensures students get the value of a private college education rich with hands-on learning for the same or less than a public university.  
In addition to the on-campus nursing program, Illinois College offers a fully online MSN for nurses who want to pursue leadership or teaching roles. The College also offers an online RN to BSN degree for working professionals who need flexibility while earning their bachelor's degree. Illinois College's nursing program is accredited by the Commission on Collegiate Nursing Education.