IC announces Hilltop READY plan for in-person classes this fall
7.21.2020
Illinois College publicly shared details of its plan to help protect the campus and the surrounding Jacksonville community from the spread of COVID-19.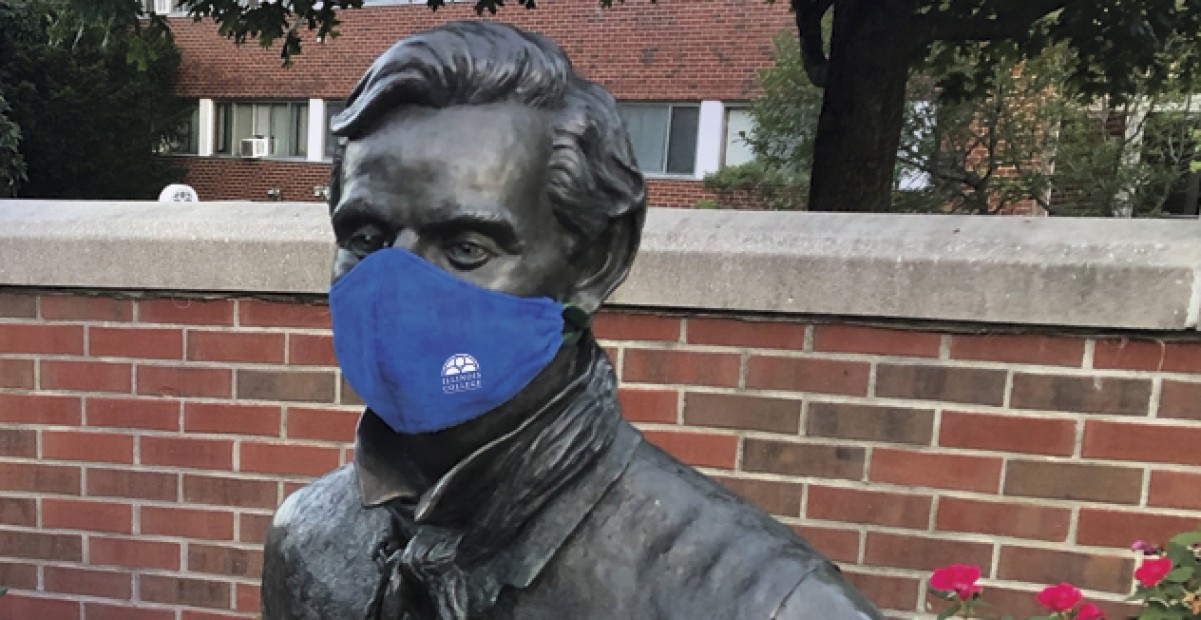 President Barbara A. Farley said Illinois College will reopen campus for the fall 2020 semester with a hybrid academic experience — incorporating face-to-face instruction with online elements. IC's Hilltop READY plan offers guidance and community expectations for students, faculty and staff and is available on the College's website. 
Everyone on campus will be required to wear face coverings and practice social distancing, monitor their temperatures and symptoms daily, stay home if sick, avoid unnecessary travel, and keep social gatherings to fewer than 10 people. Reusable face masks will be provided to students and disinfecting wipes and hand sanitizer will be available throughout campus. 
"These adjustments are intended to preserve the in-person, student-centered IC education that we know to be so effective while protecting the health and wellbeing of our community," Farley said. She urged students to be vigilant about social distancing in the weeks leading up to their return to campus. 
Several key areas are addressed in the comprehensive plan including health, safety and wellbeing; academics; campus facilities and common spaces; residential life; and athletics.
Earlier this month, IC announced a revised academic calendar for the upcoming fall term that includes staggered move-in dates for students, the suspension of fall break and remote instruction following Thanksgiving.
Staff who can continue working remotely will do so to minimize the number of people on campus. Campus buildings and facilities are currently closed and undergoing an extensive sanitation process.  
Illinois College meets the statewide requirements for opening this fall per Phase 4 of the Restore Illinois plan. Illinois College is working closely with the Morgan County Health Department and the Jacksonville/Morgan County Office of Emergency Management. The College is following published guidance from several organizations including the Centers for Disease Control and Prevention (CDC), the National Collegiate Athletic Association (NCAA) and the Illinois Board of Higher Education (IBHE). 
The College will provide educational materials for all students prior to the start of the fall semester. More details about the Hilltop READY plan for fall is available at www.ic.edu/HilltopREADY.