Illinois College's Community of Care Agreement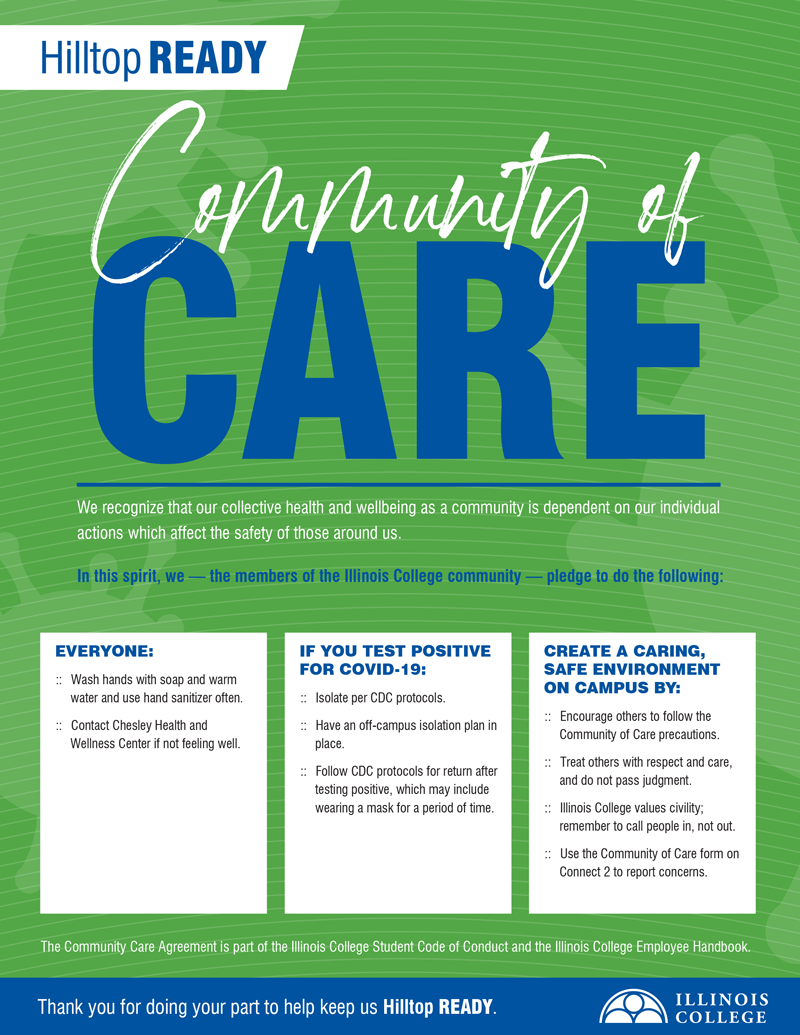 You can also download this flyer HERE or by clicking the image above and saving to your device.
The Community Care Agreement is part of the Illinois College Student Code of Conduct and the Illinois College Employee Handbook.

Questions about keeping our campus safe? Email info@ic.edu.