Writing student brings creative vision to life in Siren Songs
1.28.2019
Since May, Illinois College senior Emily Titsworth '19 has been collecting submissions about overcoming hardship for a creative project entitled "Siren Songs."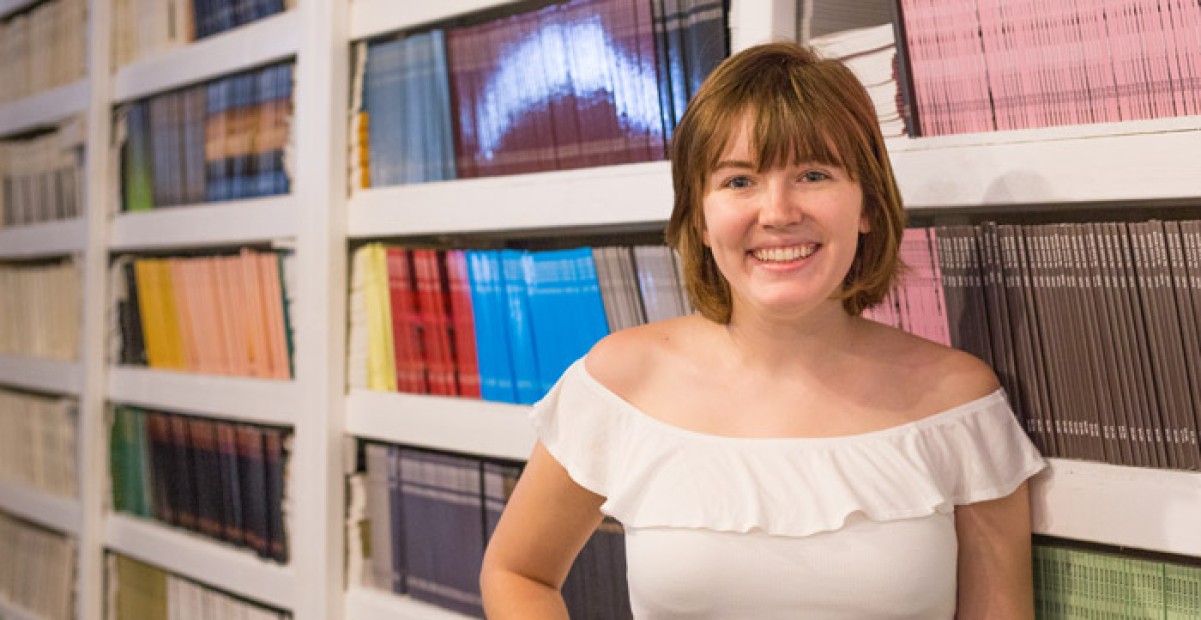 The English major plans to independently publish her collaborative work this spring. She was inspired to create the collection by the mythological stories of sirens who use their songs to lure sailors to their death. 
In speaking about what she looks for in a submission, Titsworth said, "In the moment, the charming song overwhelms the sailors and enchants them. Similarly, I was looking for submissions about the things in life that lure and enchant you even if they are not what's best for you." She said she wanted to see how others might interpret the idea of their own siren song and apply it to their lives. 
"The greatest stories are not the ones where the sailor succumbs to the song and is dragged into the ocean's depths to his death, but rather, the stories where the sailors persevere," she said. The journal will include 20 original works by different contributors, 11 of whom are fellow students or graduates of IC, including cover art by IC art major Jalen Ash '20. 
Contributors share a wide-range of struggles from mental illness and addiction to experiencing grief. Titsworth said no matter the subject, she was interested in discovering how different people handle obstacles in their lives. She was excited to receive submissions from as far as Manila, Philippines, and hopes including diverse perspectives will make the work more powerful. 
"The most meaningful aspect of completing this project was being able to learn about people's struggles and giving them a platform to voice them on," said Titsworth. 
Titsworth completed much of the work during her free time this past summer, while also working  as an editorial intern for River Styx Literary Magazine in St. Louis, Missouri. Her internship gave her hands-on experience with website management, marketing for a non-profit, and editing and reviewing magazine submissions, all of which played a vital role in her work on Siren Songs. 
Through her internship experience, Titsworth found an opportunity to "broaden my network working with people that are passionate about the same things I am." During her time at Illinois College, she has also studied abroad in Northern Ireland, worked as a consultant at the Campus Writing Center and was a Student Ambassador. She aspires to one day work for a literary publication and hopes to attend graduate school in the future.  
For more information about Siren Songs visit sirensongsbook.wordpress.com. Digital copies are available for $5, and print copies are $10. Both can be pre-ordered by email at sirensongsbook@gmail.com.