Ho Etsu Taiko Drummers to perform at Illinois College
1.23.2019
Ho Etsu Taiko Drummers will perform at Illinois College as part of the Fine Arts Series on Saturday, February 9, at 7:30 p.m. in Rammelkamp Chapel.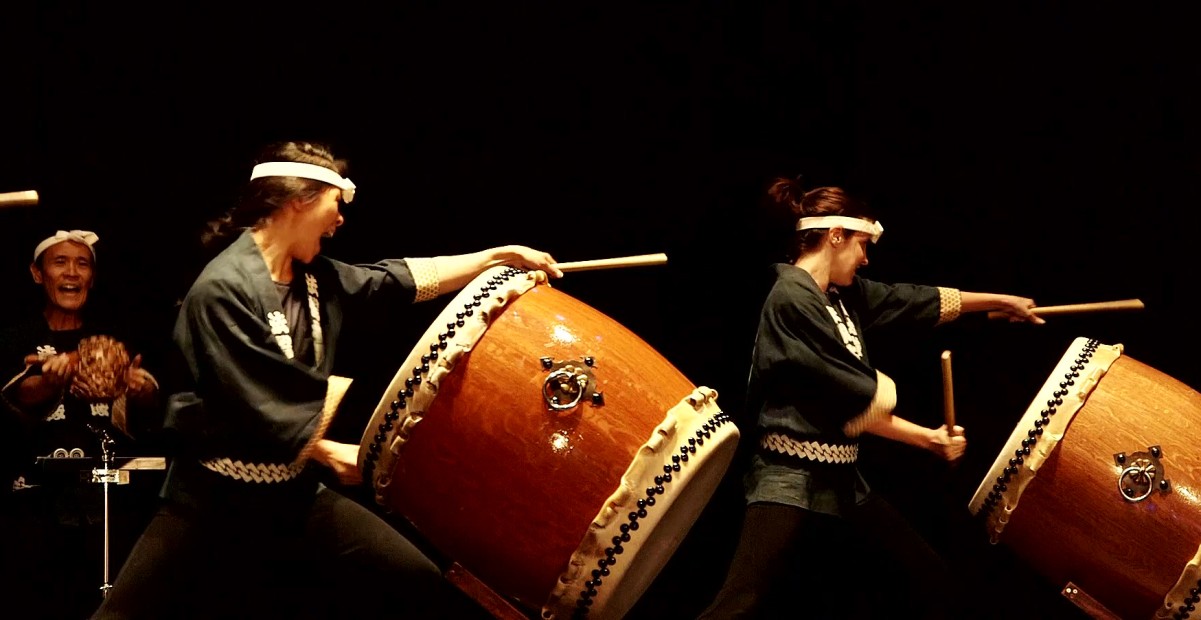 Ho Etsu Taiko Drummers is collective of musicians with a fresh take on the art of Japanese drumming. The group gave a memorable performance four years ago at Illinois College and looks forward to another lively concert. The group's mission is "to spread joy through each and every drumbeat by creating music that is true to who we are."
Individual tickets for the Illinois College Fine Arts Series are $15 each and season tickets, which include all five concerts, are available for $60 each. Students of all ages receive free admission. Tickets are available for purchase in advance by phone at 217.245.3046 or at the door.
For a complete listing of Fine Arts Series concerts visit www.ic.edu/fas.