Illinois College Partners with Memorial Health to Offer Full Tuition Scholarships for Nursing Students
9.22.2023
In a transformative move to address the increasing demand for highly skilled nurses in the healthcare industry, Illinois College has joined forces with Memorial Health to offer full tuition scholarships for aspiring nursing students.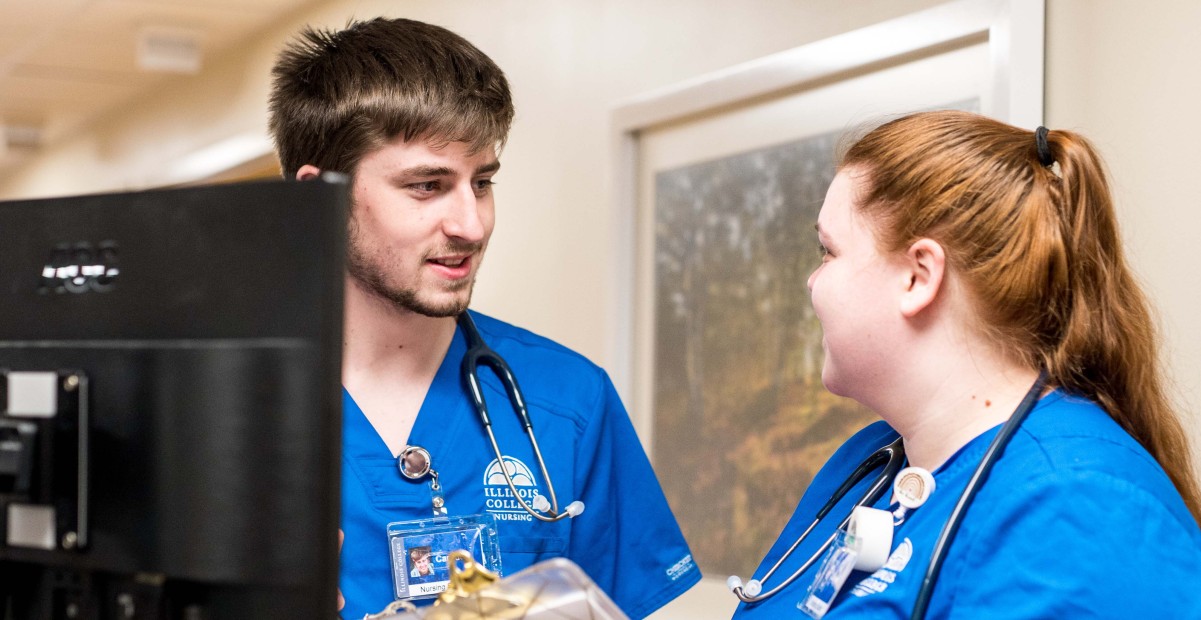 This pioneering initiative, comprising 50 scholarships annually, is a collaborative effort between Illinois College and Memorial Health to support nursing education. The scholarships will cover the complete cost of tuition for eligible nursing students hailing from the 38 Illinois counties surrounding the Jacksonville campus during the first two years at IC. In years three and four, students have the opportunity to continue receiving support while working part-time at any Memorial Health site, allowing them to gain hands-on experience while continuing their education. These nursing scholarships are in addition to Illinois College's Advantage Plus Program, which covers 100% of financial need for Illinois residents. 
Illinois College's nearly 200-year history of producing exceptional graduates extends its legacy of excellence to nursing. With a 100% first-time NCLEX pass rate of the class of 2023, the College is taking a significant step forward in ensuring that more students can pursue their dreams of becoming registered nurses. 
The College's rapidly growing program guarantees admission to qualified applicants with no waitlist; students start their nursing education without experiencing delays. New nursing simulation labs and facilities open in 2024 to provide specialized training in areas such as home health, neonatal, and intensive care. Dedicated nursing "coaches" ensure students' individual success throughout the dynamic program.  
The partnership exemplifies the commitment of both Illinois College and Memorial Health to strengthen the local healthcare workforce and provide students with access to high-quality nursing education. Barbara A. Farley, President of Illinois College, expressed enthusiasm about the collaboration, stating, "We are proud to partner with Memorial Health to expand the size, accessibility and affordability of IC's nursing program. This initiative aligns perfectly with our vision to empower students and address the critical need for skilled nurses in our region." 
Marsha Prater, Senior Vice President and Chief Nursing Officer at Memorial Health, added, "This partnership represents a crucial investment in the future of healthcare in Central Illinois. By removing financial barriers, we aim to inspire and support the next generation of nursing professionals." 
For more information about the full tuition scholarships for nursing students at Illinois College, please visit ic.edu/nursing.