Agribusiness at IC expands with more opportunity for students
9.21.2020
Illinois College's agriculture offerings continue to grow with the addition of new faculty and the development of an agricultural education program.
Instructor in Agribusiness Lauren Hadden began teaching courses over the summer and Jeff Galle recently joined the program as assistant professor of agribusiness. 
Hadden recently earned a master's degree in agricultural leadership, education and communications from the University of Illinois at Urbana-Champaign. While pursuing her bachelor's degree in agricultural leadership education University of Illinois, she was the program assistant for Morgan-Scott Farm Bureau's Ag in the Classroom and an intern with Champaign County 4-H. She helped initiate the farm bureau's Farm to City program, in which she adapted agriculture education lesson plans she was teaching in local elementary schools for students in Chicago.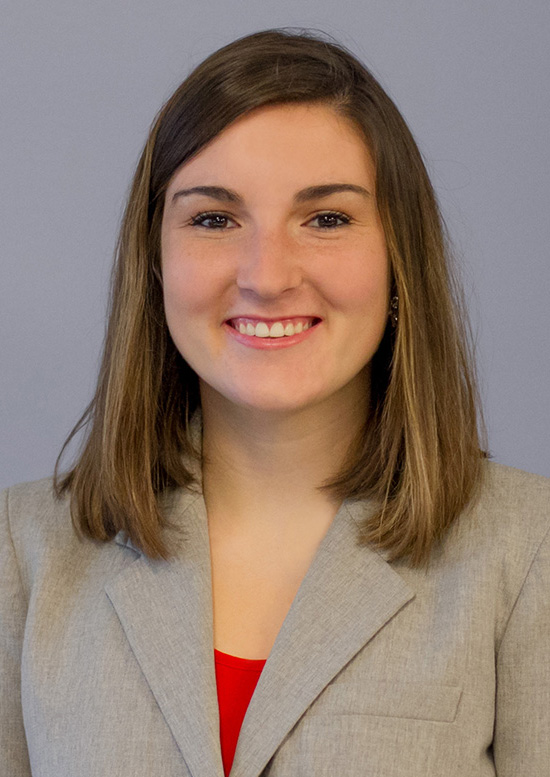 Hadden grew up on a family farm in the Jacksonville area and she hopes to help students expand their networking with the connections she has to the area.
"I know my dad's happy that I'll be able to help do chores on the farm in the morning and at night before I go teach," she said with a laugh. "I'm just really happy to be back in the area and do two things I love, which are farming and educating."
Galle brings to IC a wealth of knowledge and experience, having previously served as director of agriculture programs at John Wood Community College, where he retired after more than 30 years with the college. He is a professor emeritus and continues to teach part time, in addition to his current role as founding president of Global Pork Production Enterprises, a full-service livestock consulting firm based in Pittsfield. A leader in the pork industry, Galle has also served on a number of state and national committees, including an appointment to the National Pork Board from 2006 to 2009. 
Galle holds a bachelor's degree and a master's degree in agriculture education from Western Illinois University and Southern Illinois University, respectively, and a doctorate in animal sciences from the University of Illinois at Urbana-Champaign. 
"It's exciting and I look forward to working with IC students to expand their knowledge and skills in agriculture and specifically ag marketing," Galle said. "The students, staff and IC community have been very welcoming and helpful."
In addition to expanding the agribusiness faculty, a new agricultural education program was launched this fall.
Assistant Professor of Education Penny Haase Wittler is leading the development of the program. Wittler was recently asked to sit on the Illinois Leadership Council for Agricultural Education, a grassroots industry group that advocates for legislation, funding and promotion that support agriculture education in Illinois.
The agribusiness management program has experienced rapid growth over a short period of time, with program offerings both on campus and online. The program was launched in 2017 under the leadership of former program coordinator and assistant professor, Michael Woods, and graduated its first student in the spring of 2019. Following Woods' recent departure, Professor of Economics Kevin Klein is leading the program during the search for a new agribusiness coordinator. This year, the program had 12 graduates and there are now more than 50 students pursuing an agribusiness management major.
Students in the program have access to a variety of unique learning experiences, including internships and student-faculty research, traveling to conferences to test their knowledge and skills, and hearing from industry speakers on campus. Over the summer, more than a dozen students held for-credit internships and many others worked at a wide range of agricultural operations, from large and small producers to seed companies and cooperatives.
Learn more about the Illinois College agribusiness management program at www.ic.edu/agribusiness.