Illinois History Day provides opportunity for hands-on learning
6.22.2020
Illinois College students recently participated in Illinois History Day, held virtually this year, by judging submissions created by area students.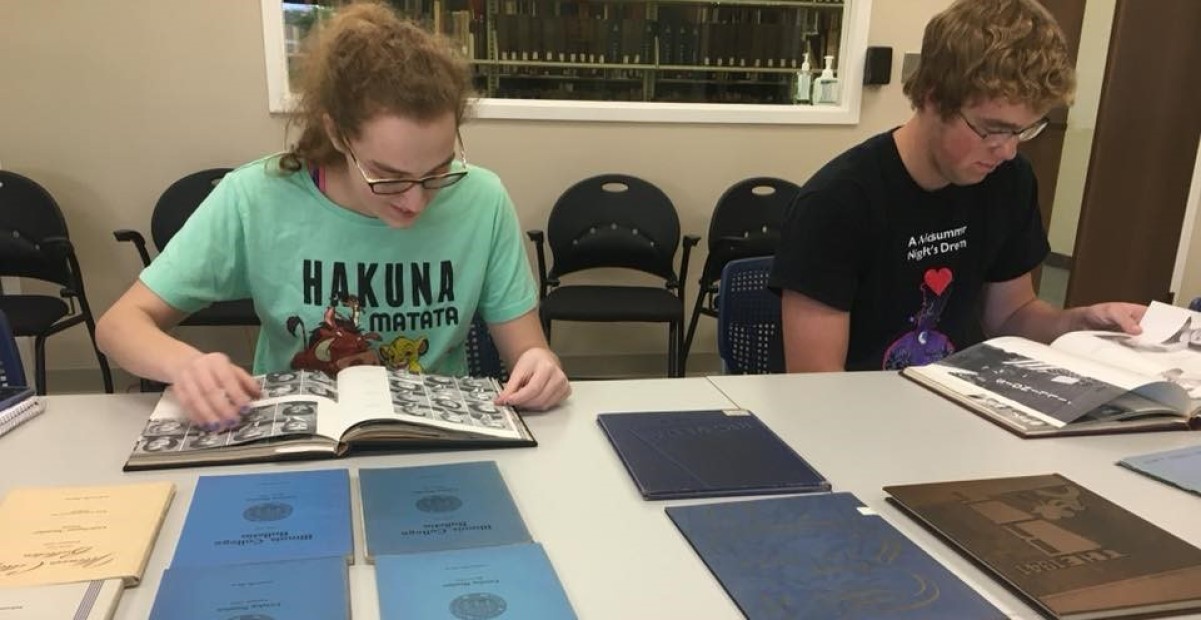 Illinois History Day is a statewide program for students in grades 6-12  interested in building research skills while learning about Illinois history. Students can create a research paper, exhibit, website, documentary, or performance about Illinois' long and varied history. The event is hosted by the State of Illinois and the Abraham Lincoln Presidential Library and Museum. 
IC  student volunteers included Tim Blackwell '22, Alena Buckley '23, Lauren Hemmerle '22, Clay Johnson '22, McKenna Servis '22, Ayden Thomas '21, and Asia Watson '21. They were able to apply what they learned in recently completed coursework in historical research and museum studies. 
Since 2016, Illinois College has hosted area students and classes conducting independent research related to class projects connected with History Day. According to Samantha Sauer, archivist and curator of the Paul Findley Congressional Museum and assistant professor of history, many students are drawn to complete research at IC for the same reasons as scholars from around the world. Studies centered on the College's records related to IC's early history and 19th century abolitionist activities, the Jacksonville Female Academy, regional history and late Congressman Paul Findley '43 H'73.  
According to Thomas, a rising senior studying English, the experience of evaluating the work of high school and junior high students was valuable. 
"The students were so passionate and knowledgeable about their research, their performances and papers were creative and I learned so much from their projects," she said. 
The annual competition typically brings hundreds of students to Springfield. Sauer said she and Jenny Barker-Devine, associate professor of history, have attended the event in previous years. They were impressed with the exciting range of public history projects which led them to getting students more involved over the past few years. 
IC presented awards at last year's History Day and President Barbara A. Farley presented awards to students for Outstanding History Day Exhibit Award & Outstanding History Day Website Award. Top winners received a $10,000 scholarship to attend Illinois College and qualifying students earned $4,000 scholarships. 
Dean Sulimowski and Andrew Partyka of Ridgewood High School won the Illinois College Outstanding History Day Exhibit Award for their project titled  for "PLATO: Programming Today's Education,"  and Haley Atwater of PORTA High School was honored with the Illinois College Outstanding History Day Website Award for her work, "The Illinois Education Association: Breaking Barriers, Forging Futures."
IC currently offers connected coursework in public history, archives, museum studies, and digital history. To learn more about the public history program, visit www.ic.edu/public-history.