Award-winning actor brings Poe to IC campus
1.29.2019
Illinois College will present the one-man play, "A Dream Within a Dream: The Spectre of Edgar Allan Poe," on Friday, February 8, at 7:30 p.m. in Sibert Theatre. The event is free and open to the public.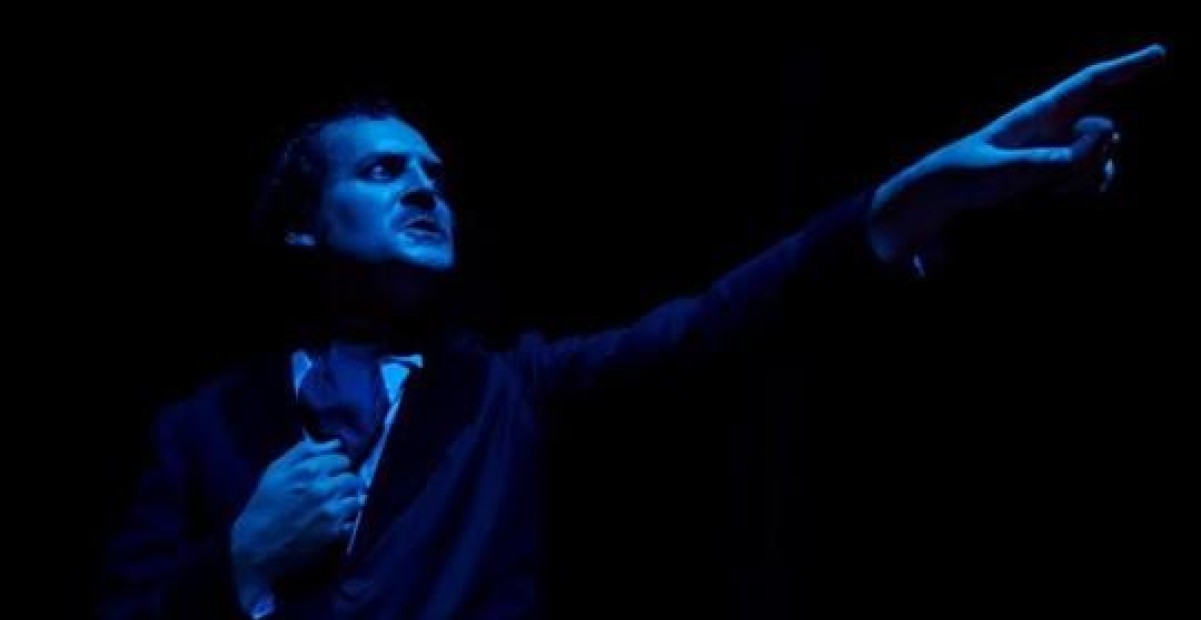 Actor Travis Rhett Wilson portrays Poe in the award-winning play, which he also wrote. The production chronicles the life and work of Poe, the celebrated author, poet and master storyteller with recitals of some of his most beloved works, including "The Raven," "The Tell-Tale Heart," and his melancholic love poem, "Annabel Lee."  
Audiences will experience Poe's tragic life in the 1840s as it unfolds on stage — including Poe's rise to fame; struggles with alcoholism, addiction and madness; and his mysterious death. The show portrays historical details gleaned from Poe's letters, journal entries, critical essays and his famous works. 
Wilson is a Southern California-based actor with more than 90 stage credits. He has received dozens of nominations and honors for his work on the stage and has been passionate about acting and studying Poe since childhood.  
The event is sponsored by the Illinois College Departments of English and Theatre. Students attending the show will receive convocation credit. For more information, contact Craig Steenerson, associate professor of theatre at 217.245.3383 or craig.steenerson@ic.edu.