Illinois College TheatreWorks | Spring 2022

You on the Moors Now  by Jaclyn Backhaus, directed by Aasne Daniels | April 22, 28-30, 7:30 p.m. & May 1, 2 p.m.
What if Elizabeth Bennet, Jane Eyre, Cathy Earnshaw, and Jo March defied space, time and social conventions and met all together after rejecting the marriage proposals of Mr. Darcy, Mr. Rochester, Heathcliff and Laurie Laurence? Find out what happens in Jaclyn Backhaus' cheeky "Battle of the Sexes" send-up of four literary classics: Pride & Prejudice, Jane Eyre, Wuthering Heights and Little Women!
ADMISSION COSTS
Illinois College Students :: FREE

CONVO CREDIT IS AVAILABLE FOR ALL PERFORMANCES

Illinois College Faculty, Staff & All other students :: $5
General Admission :: $10

Friends and family of the IC community are encouraged to attend Friday and Saturday performances. Seating is limited to the first 100 patrons
TICKET INFORMATION
Box Office :: Call 217.245.3471 
Tickets will be available for purchase at the door. 
Past Performances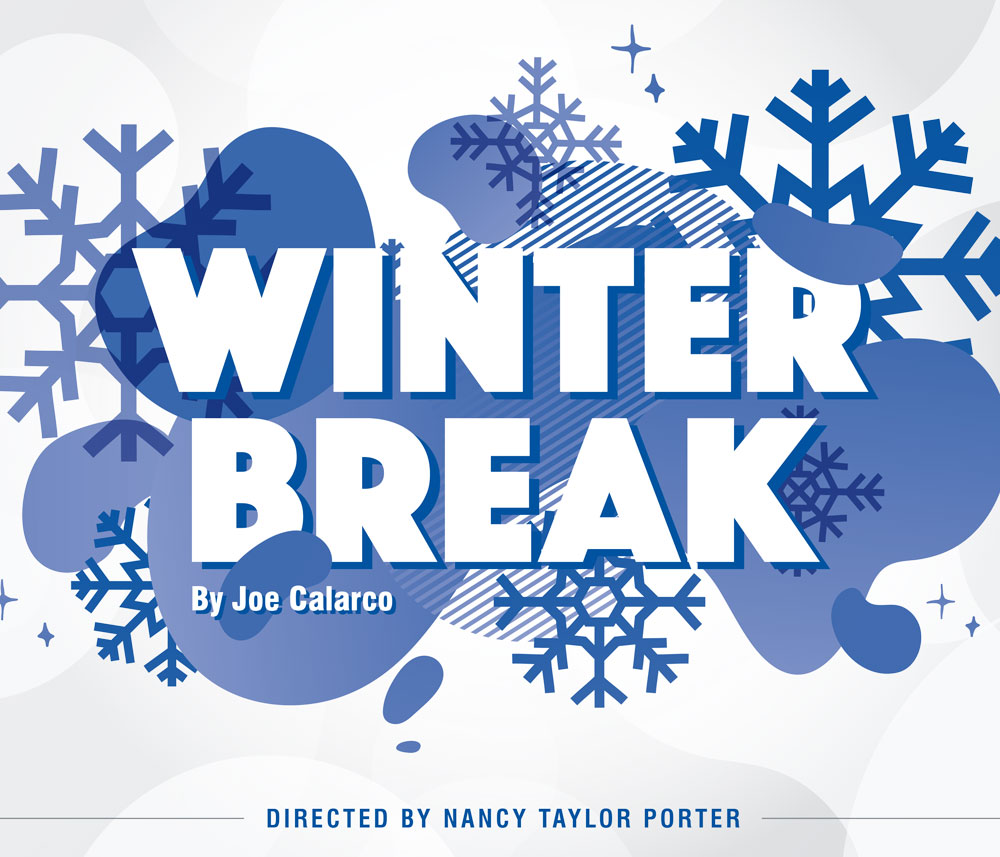 Winter Break by Joe Calarco, directed by Nancy Taylor Porter | November 11- 13, 7:30 p.m. & November 14, 2 p.m.
Following the lives of 19 teenagers on the last day before winter break, this play shows how they navigate new and old friendships, breaking up, being alone and belonging, losing a family member, unearthing ghosts of the past, and discovering their own path. With both warmth and humor, Winter Break opens our eyes to new possibilities and helps us find comfort in our shared experiences.
 

 
The Mountaintop | by Katori Hall
THE FIRST ALL BLACK PRODUCTION AT ILLINOIS COLLEGE
Directed by Jordan Hall '21 | Featuring Squire Prince '18 and Alannah Oliver-Foster '23
March 18 and 19 at 7 p.m. | Performances streamed in Sibert Theatre
Download the complete program HERE
The Mountaintop tells the story of Dr. Martin Luther King Jr. on his last day on earth: April 3, 1968 in the Lorraine Motel. In this riveting story, Katori Hall humanizes the civil rights leader and historic icon as King connects with Camae through moments of joy, laughter, sadness, and grief. The play enables us to reconnect with Dr. Martin Luther King Jr., a flawed man who heeded the call of his Maker.
This production is available via video-on-demand from March 18 at 12:00 a.m. until March 19 at 11:59 p.m. The running time of the show is approximately 90 minutes, so you need to begin your viewing by no later than 10:15 p.m. on March 19. The ticket price is $5.00. Please click on this link to purchase your ticket and receive your access code. Thanks!
©2020. This Video recording was produced by special arrangement with Dramatists Play Service and Katori Hall. All rights reserved. This performance is authorized for non-commercial use only. By accepting this license, you agree not to authorize or permit the Video to be recorded, copied, distributed, broadcast, telecast or otherwise exploited, in whole or in part, in any media now known or hereafter developed.