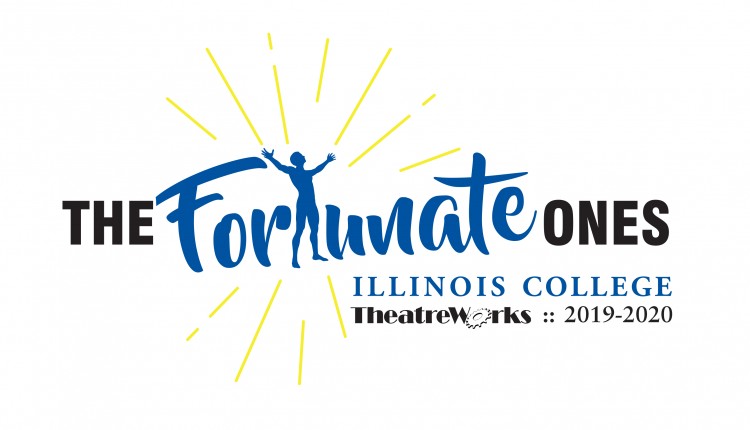 This year's protagonists both sport names that imply good luck or divine beneficence: Bonaparte ("good match") and Prospero ("prosperous"). Ironically, they will need more than good fortune to overcome the obstacles they face.

Golden Boy | by Clifford Odets
Directed by Nancy Taylor Porter
October 31, November 1 - 2 at 7:30 p.m. | November 3 at 2 p.m. 
Written in the 1930s by a playwright deeply concerned with the downtrodden -- those who had lost not only their livelihood but also their dignity in the Depression -- Clifford Odets' Golden Boy portrays the son of an Italian immigrant who is striving for the American Dream. Joe is a talented violinist who loves music, but he doesn't want to live a life ashamed of his poverty. Seeking fame and fortune, he rises to the top as a boxer in New York City. But at the pinnacle of his apparent success, he also realizes what he has lost. Of the wildly successful Broadway revival six years ago, critics praised this "soaring, expansive, tough-as-nails" play that after 75 years still delivered a knockout.
Buy Tickets Online!
Or contact the Illinois College Box Office at 217.245.3471 or illinoiscollegeboxoffice@gmail.com

The Tempest | by William Shakespeare
Directed by Aasne Daniels
April 17 - 18 and April 23 - 24 at 7:30 p.m. | April 19 at 2 p.m.
Abel had Cain.  King Hamlet had Claudius.  Mufasa had Scar.  In Shakespeare's The Tempest, Prospero, too, has a brother who betrays him, stealing his dukedom and banishing him to a desert island with his young daughter, Miranda.  Years later, Prospero is poised to take his revenge and regain his rightful position in society, through magic and the help of the cunning spirit, Ariel.  Thought to be one of the last plays that Shakespeare wrote alone, The Tempest mixes grand drama with low comedy in a skillfully complex exploration of science and the supernatural, mastery and servitude, young love and old grudges.
 
Buy Tickets Online!
Or contact the Illinois College Box Office at 217.245.3471 or illinoiscollegeboxoffice@gmail.com