IC education department among leaders participating in statewide pilot program
12.15.2021
Illinois College is among the 24 colleges and universities leading a statewide effort to promote greater representation of teachers of color in public schools.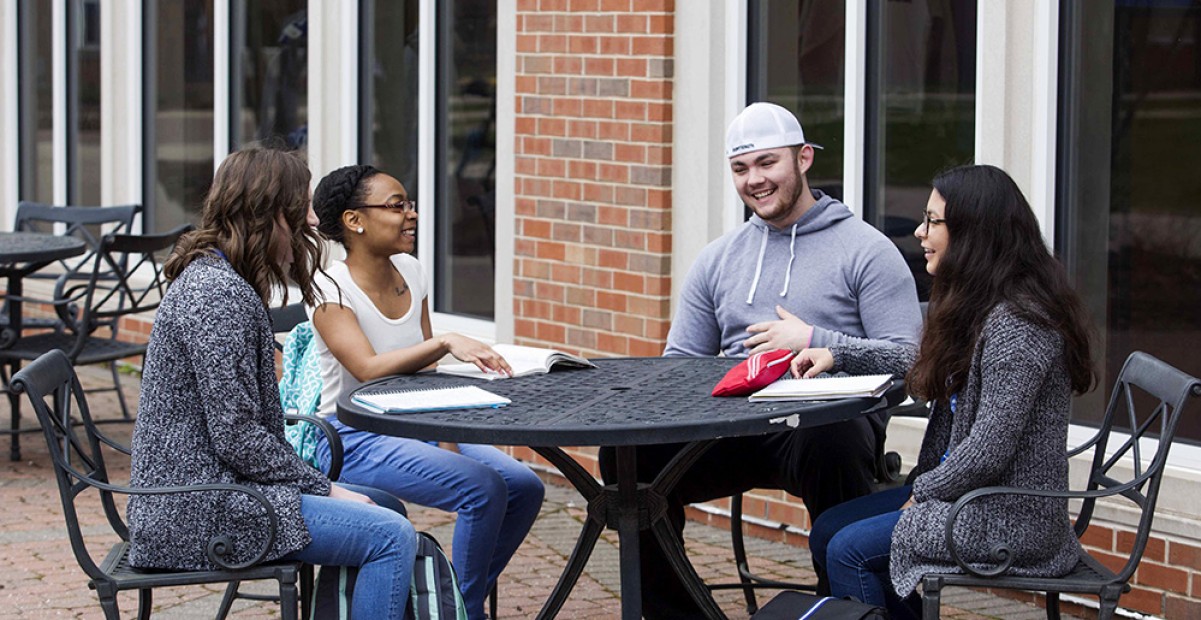 The Illinois State Board of Education recently announced the program, which will establish best practices before requiring plans from all of the more than 50 teacher preparation programs across the state. The goal of the program is to improve recruitment and retention of future teachers of color in a state where 82% of teachers identify as white, but less than half of public school students identify as white.
Bridget English, IC's director of placements and recruitment in the Teacher Preparation Program and an education instructor, said the College volunteered to participate in the program.
"We know that students who see themselves reflected in the power structure are more likely to have successful academic outcomes," English said. "Diversifying the teacher workforce in Illinois will not only improve overall student success in Illinois public schools, it will also help to address the growing teacher shortage crisis nationwide."
Through the program, the state board of education aims to increase teacher diversity in public schools and to support teacher preparation programs as they address barriers to increasing the diversity of teacher candidates. 
Participating in the pilot program will involve a comprehensive review of IC's Teacher Preparation Program recruitment policies — to broaden recruiting capacity and address barriers for future teachers of color — and a review of the support available to education majors on campus and after graduation, according to English. The process will involve partnering with the state board of education, other colleges and universities, and nonprofits specializing in diversity, equity and inclusion, as well as creating a committee on campus.
English said the plan will be ready by the end of the academic year so it can be implemented in 2022-23.
"Illinois College has been working to advance these values in both the education department and the broader campus community for generations, which makes us a natural leader in this statewide initiative," she said, adding, "Part of our mission is to empower students to make a difference in the world."
All Illinois College education students will benefit from the work the department is doing as part of the pilot program and IC is a great place for future teachers to pursue their training, English said. IC is known for personal attention with small class sizes and innovative faculty-mentors, student support services for students of all backgrounds, and many financial aid and scholarship opportunities. The education department uniquely offers technology and learning spaces in the Joy French Becker '67 Center for Teacher Education. 
"Illinois College is also home to one of the largest Golden Apple Scholar clubs in downstate Illinois, and through this program, students commit to working in schools-of-need after graduation," she said. "Leading lives of leadership and service is part of what it means to be an IC graduate."
IC has graduated some of its largest teacher candidate cohorts in the last two years and English said she looks forward to bringing more future teachers of color to IC through the College's efforts and leadership as part of the pilot program.
Studies have shown that students of color who are taught by teachers of color have improved academic performance, test scores and graduation rates, and are less likely to be absent and receive exclusionary discipline, according to the state board of education.
"By recruiting faculty of color who share their students' lived experiences or expand their perspectives, our schools can empower more students to achieve their goals and pursue their passions," Gov. J.B. Pritzker said in a statement. "This pilot program is just the beginning of ISBE's recruitment efforts and I commend the leadership of the 24 colleges and universities who have volunteered to spearhead this initiative with us."
To learn more about the Teacher Preparation Program at Illinois College, visit www.ic.edu/education.