IC builds on strengths with new kinesiology and exercise science major
12.11.2019
Illinois College is offering a new major in kinesiology and exercise science, which will prepare students for careers in health and wellness or to pursue an advanced degree in areas like athletic training, occupational therapy and exercise physiology.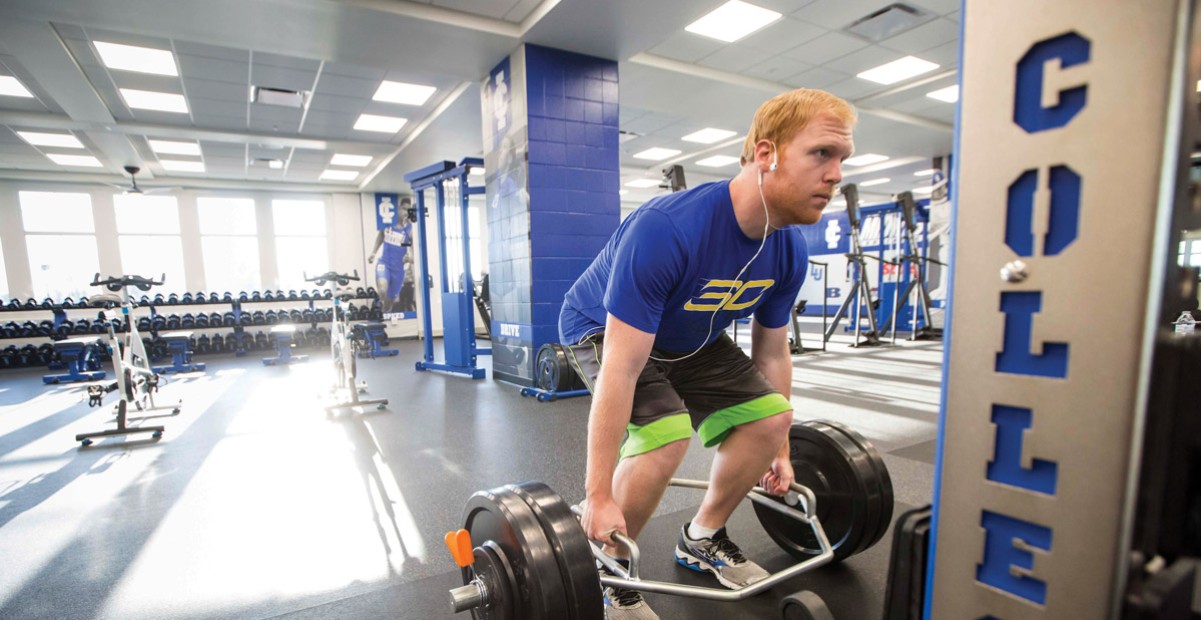 Coursework will cover biomechanics, human anatomy, first aid, recreation, nutrition and exercise physiology. According to Catharine O'Connell, provost and dean of the College, the new major builds on IC's well established programs in biology, health sciences and physical education. 
"Illinois College has a strong track record of excellence in both the sciences and education," O'Connell said. "IC provides students with a foundation in critical thinking, effective communication skills and broad cultural understanding that prepares them well to work in professions focused on health and wellness."
Demand for professionals in exercise science is expected to rise as hospitals and patients express a growing need for exercise and nutrition as part of treatment and preventive care. O'Connell says that health sciences major, which launched in 2017, was the second most frequently chosen major for incoming students this fall. 
This new kinesiology and exercise science major combines areas of traditional strength with new coursework students need to be successful in graduate school and emerging professions.
Those students working toward a teaching licensure in physical education will also have a stronger foundation in health and wellness. They will graduate with a double major in kinesiology and exercise science and education. Eric McClarey, instructor in physical education, said this additional coursework will play a critical role in students becoming quality physical education teachers.   
Along with McClarey, Miranda Karban and Paul Hamilton, assistant professors of biology, Laura Corey, associate professor of biology, and Terry Geirnaeirt, longtime head athletic trainer at IC, are among faculty who developed and will implement the new program. IC has recently hired a strength and conditioning coach, with additional plans to hire an assistant professor of kinesiology and exercise science to begin in August 2020. 
With 40% of students participating in IC's 24 varsity athletic programs, Mike Snyder, director of athletics, said he expects the new major to incorporate hands-on learning opportunities. 
"Our strong athletic programs and Illinois College's focus on health and wellness campus-wide mean that students will have the chance to work with experienced professionals," Snyder said. "We will provide immediate opportunities to apply the knowledge they gain in the classroom to real situations."
Classes in the kinesiology and exercise science major will begin this spring. To learn more, visit www.ic.edu/kinesiology.