Illinois College website recognized with national awards
10.16.2018
Illinois College's website recently earned two awards naming it among the best nationwide.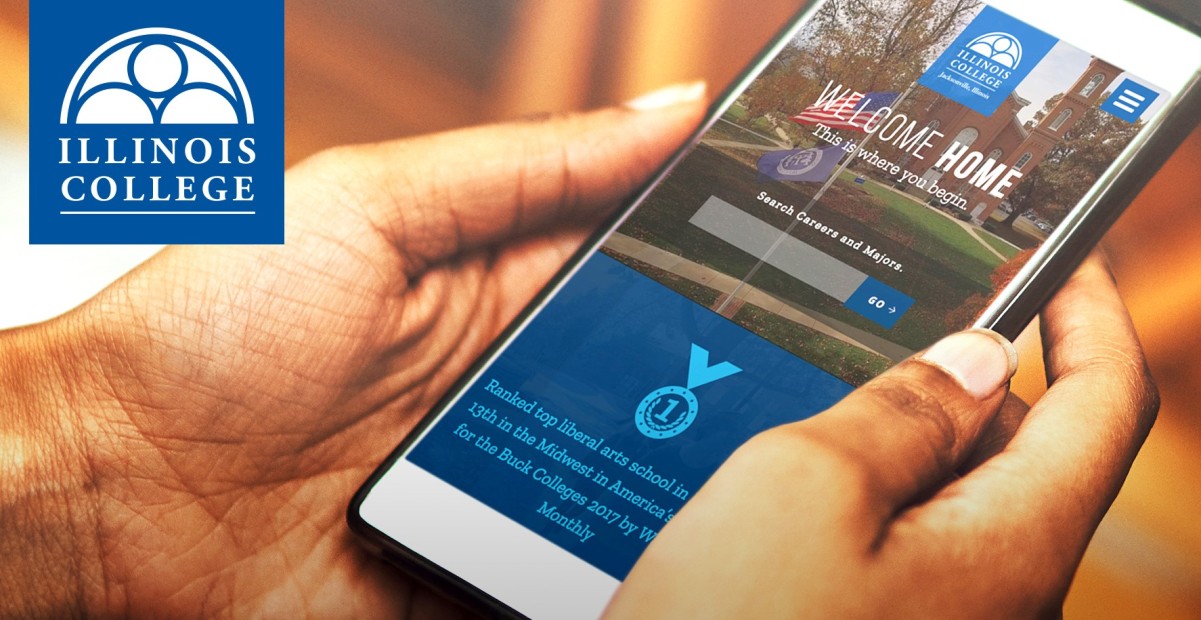 Graphic Design USA chose the Illinois College site as a winner in its 2018 American Web Design Awards. The 89 award winners were chosen from a competitive pool of more than 1,500 entries. Winners of the annual award included well known organizations like the Hallmark Channel, Black & Decker and Indian Motorcycles, along with larger higher education institutions including Syracuse University and University of Miami. 
Illinois College's site was also named the top entry in the higher education category by the Web Marketing Association in their annual WebAward Competition. A panel of marketing experts gave IC's website high marks in areas like design, innovation, interactivity and content.
Since launching the new site in partnership with Knowble Media in February 2018, Illinois College has also seen exponential growth in the number of visitors to its site. Bryan Leonard, director of marketing and communication at Illinois College, said that time spent on pages for academic programs, campus visits and admissions has also increased. This fall the College reported its highest enrollment in a decade, which may be related to its online efforts. 
"The new Illinois College website has helped us to reach more potential students with our story," said Leonard. "From academic innovation to our student-centered approach to learning, there are extraordinary things happening every day at Illinois College. This website gives us a place to better communicate our message throughout the world."
Leonard said the website redesign projects was a collaborative effort, not only among IC staff and faculty, who contributed with feedback during each step of the yearlong process, but also with digital creative agency Knowble Media. 
"Our partners at Knowble really listened to us and learned what makes Illinois College different before they started building the website," said Leonard. "They brought our vision to life with their experience, talent and expertise working in higher education."
To learn more about IC's collaboration with Knowble Media, visit the project overview here.