Illinois College announces nursing education partnership
6.06.2023
Memorial Health and Illinois College have announced a partnership aimed at relieving the long-term regional nursing shortage by expanding capacity in the College's nursing program.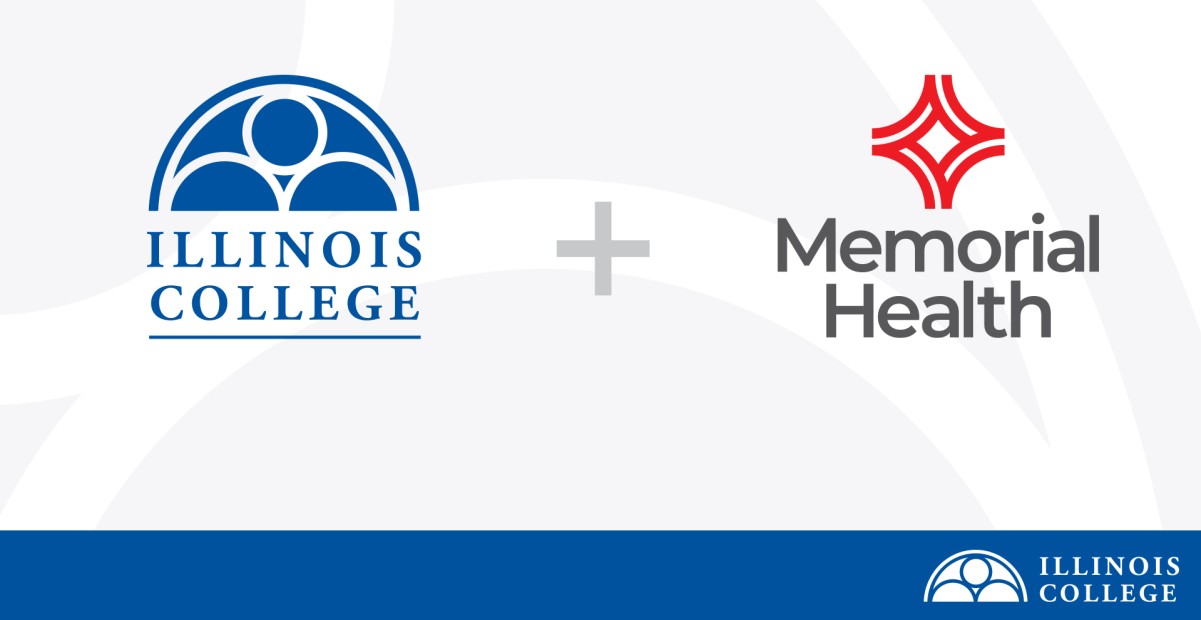 Memorial Health has pledged $4 million to help Illinois College educate more students in its bachelor of science in nursing (BSN) program, as well as support student success for those enrolled in pre-nursing studies. Half of the funds Memorial has pledged to IC will go toward student scholarships aimed at making nursing education more affordable for Central Illinois students.
"Nationwide research shows that more than 80,000 students interested in nursing were turned away from nursing programs in 2019 alone due to lack of capacity," said Marsha Prater, senior vice president and chief nursing officer at Memorial Health. "The COVID-19 pandemic has only increased those pressures. Our goal in partnering with Illinois College and other local schools of nursing is to provide the resources they need to educate more nurses and ensure we have a thriving health care workforce in central Illinois."
The BSN program at Illinois College currently graduates approximately 20 nurses each year. The partnership with Memorial Health is expected to increase that number to 100 within the next five years by expanding state-of-the-art simulation facilities for hands-on learning and adding new nursing faculty. "Illinois College inspires students' achievement and through this exciting partnership with Memorial Health we will empower even more future nurses to make a difference in the world," said Illinois College President Barbara A. Farley. "Many of our graduates have gone on to careers at Memorial Health and Jacksonville Memorial Hospital, and we are grateful Memorial has committed to help more future nurses get the education they need to be successful."
Memorial Health President and CEO Ed Curtis said that educational partnerships are an essential component of Memorial's long-term strategy to strengthen the local health care workforce.
"Partnerships like this one benefit not only Memorial Health and Illinois College, but the entire region," he said. "The steps we are taking now will ensure Memorial and other health care organizations can continue caring for local residents in the decades to come. We're pleased to have Illinois College as a partner in that work."
Memorial has partnerships with other colleges and universities across the region, including University of Illinois at Chicago — Springfield, Lincoln Land Community College, Illinois State University's Mennonite College of Nursing and Richland Community College.