IC's Khalaf Al Habtoor Archives, a world-class learning laboratory
4.11.2018
When the Khalaf Al Habtoor Archives at Illinois College unveiled a newly renovated facility in 2014, the College had a vision of better utilizing the abundant resources housed within the state-of-the-art archive space.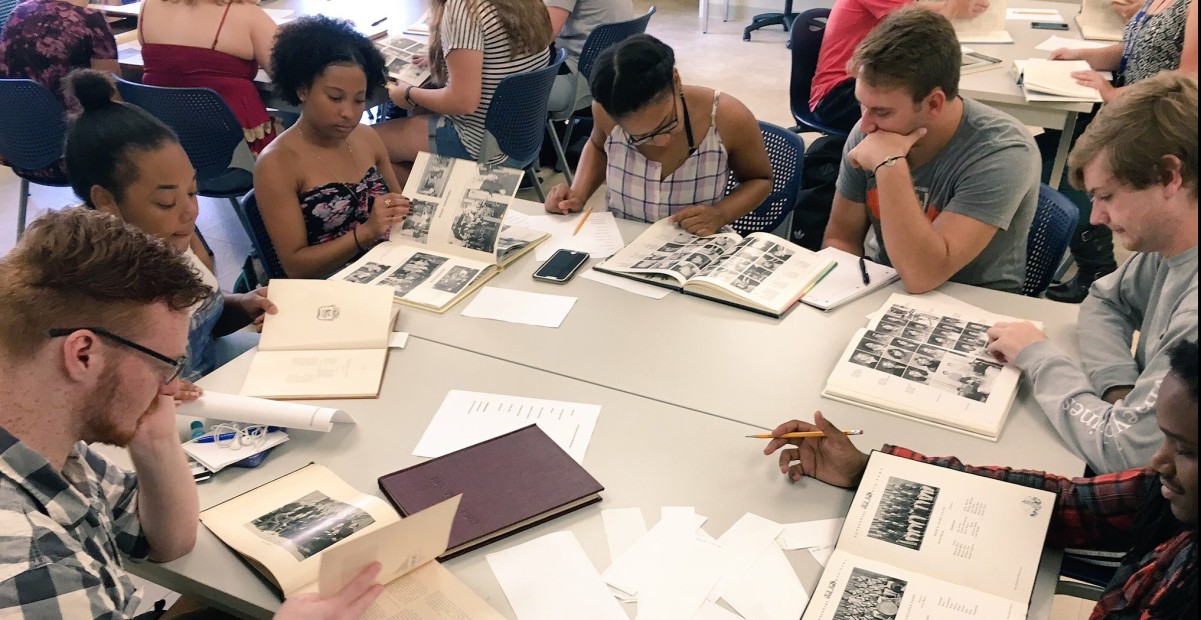 This semester, Cara Reynolds '19 is working with associate professor of history, Jenny Barker-Devine, on a public history class project that embodies that vision. Reynolds, a history major pursuing secondary education, is working with a digital collection of World War I letters, many written by soldiers who had a connection to IC. She is applying the skills she learned in the education program to develop lesson plans based on these incredible historical documents.
"This project is meant to serve as a resource for others, so it's forced me to think deeply about the teaching process and how to communicate each step so these lessons can be used by an experienced teacher or a substitute," said Reynolds. "In education, I have learned the importance of being detailed and descriptive."
Reynolds' lessons are designed for high school classrooms, although they can be easily adjusted for younger students. The project has cultural significance, coinciding with the commemoration of the Great War during its centennial. Many educators are building WWI into their curriculums through November 2018 to recognize this anniversary.
Samantha Sauer, Illinois College archivist at the Khalaf Al Habtoor Archives, has worked with Reynolds and said the project is an excellent illustration of how the archives can connect students to the community as they learn from unique resources.
She hopes more IC students will complete similar projects within the College's recently developed public history major.
With this unique project, Cara is combining hands-on skills, historical research and practical application to craft community resources. The archives provide endless opportunities for these types of projects.
The final phase of the project is to make lesson plans accessible online for use by educators nationwide. For more information about the Khalaf Al Habtoor Archives, contact Samantha Sauer at 217.245.3595 or samantha.sauer@ic.edu.