McKenna Servis '22
McKenna Servis '22 took the skills she learned in the classroom right into the real world while at IC.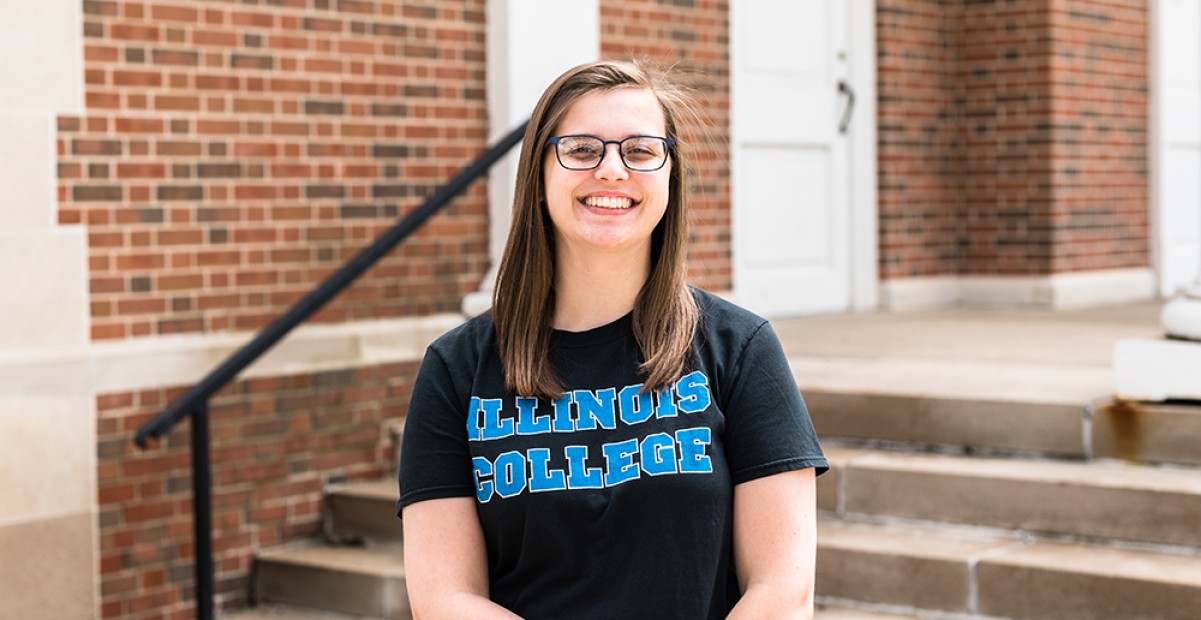 For the political science and history major, a very hands-on internship led to a job offer before graduation. McKenna is the manager and MacMurray College collections coordinator at the new Jacksonville Area Museum — a position she took on during her last semester at Illinois College — and is working on a master's degree in public history at the University of Illinois Springfield.
As an intern, she assisted with the development of the museum and also worked closely with the MacMurray Foundation, which later hired her as an intern as well. Before the museum opened, McKenna was involved in much of the behind the scenes work to process, digitize, store and display the collections. Each step of the way, she was building on skills she will need in her career as a museum professional — from stewardship of the artifacts themselves to working with technology — and making connections between what she was learning about public history in the classroom and what she was seeing in the museum.
"This experience was a very impactful one for me. I had never had any experience in this type of museum before, especially at such an early stage. So, being able to apply the skills I learned in the classroom on the job was incredible. It is rewarding to see all of the work that you've been putting into a college degree come to fruition in an experience like this."