Ariel Rhoades '21
Even though Illinois College had always been a part of her life, it wasn't until after her first official campus tour that Ariel Rhoades '21 knew for sure that she had to apply.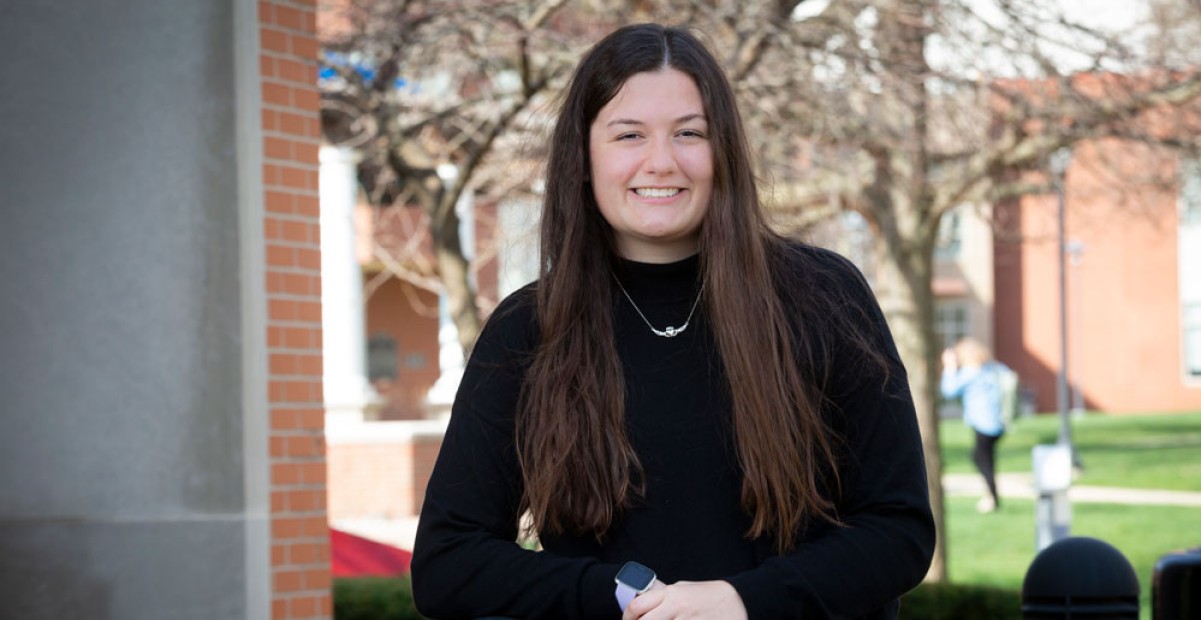 Ariel's parents are 1996 graduates Megan and Brian Rhoades, so she grew up going to events on campus, like the Osage Orange Festival. She also knew a small college would offer the opportunities she wanted to connect with her professors and get the most out of her education. During her campus visit, Ariel said she really got a feel for the atmosphere at IC.
As a student, she was able to interact with faculty, staff and her fellow students, and found everyone to be friendly and welcoming. She took opportunities to participate in events on campus and even began helping to put on events as an Involvement Leader. She also got involved as a Student Ambassador, tutor in the Center for Academic Excellence and member of BASIC.
In the classes she took for her major in biology, Ariel said she finished each class feeling prepared for the next. She also had opportunities to do research in courses both in biology and outside of her major, in topics like history, sociology and gender and women's studies. And her professors were both passionate about academics and caring toward their students.
"I had faculty mentors in all departments — biology, history, English, you name it. That is part of the reason why I loved IC. It doesn't matter what major you are; all professors care about you. Even after you finish their class, they still want to talk to you and see how you are doing."
Ariel is pursuing a master's degree in athletic training at Illinois State University. She plans to work with student-athletes as an athletic trainer at a high school, college or university.