IC physics professor shares research around the world
10.05.2018
Dr. Pratheesh Jakkala, assistant professor of physics, is among Illinois College faculty who have traveled throughout the world to share research with other scholars in his field.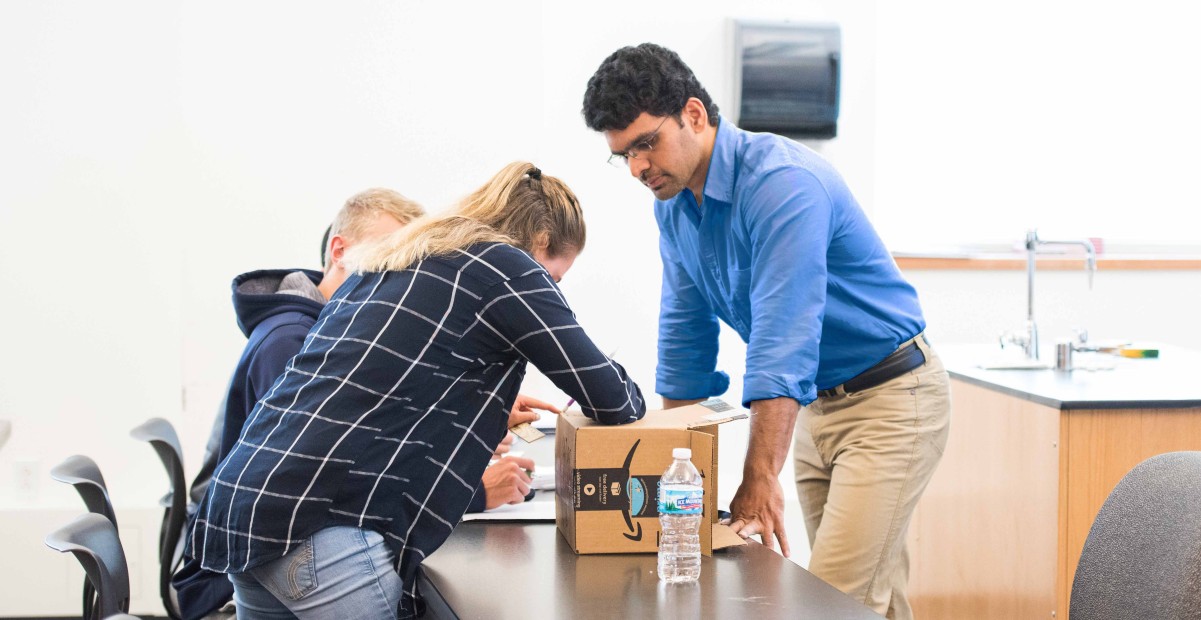 In July, Jakkala traveled to Washington, D.C. for the 2018 American Association of Physics Teachers (AAPT) Summer Meeting where he gave a talk on his work and made several professional connections. 
"I was extremely happy with the response from the audience," said Jakkala. "It was a great learning and humbling experience to see how the work we do at IC compares to what is being done at other institutions around the country."
Through his participation in the meeting, Jakkala was invited to work with Texas A&M University as a delegate for a science alliance and with the Center for Occupational Research and Development on NSF funded research that will test and improve collaborative problem solving skills in students. 
Jakkala has plans to continue sharing his work with plans to present at the upcoming International Conference on Physics Education in Johannesburg, South Africa. During the first week in October, Jakkala will present his research, "Reducing Fear of Physics in Primary and Secondary School Students," in front of participants from schools, colleges, universities and governments from all parts of the world.
"Fear of physics among young students is a common problem around the world," said Jakkala.  "This work should open the discussion on effective methods of addressing the problem at its roots on an international platform."
As far as how the work will have an impact at Illinois College, Jakkala is confident that the connections he has made throughout the world will provide new opportunities for his students. 
"These international conferences provide an opportunity to develop new ideas and open the door for Illinois College physics students to network with other physicists at the global level," he said. 
To learn more about the upcoming International Conference on Physics Education visit the event page here.