Virtual Homecoming 2020 events for alumni kickoff
9.28.2020
Illinois College is celebrating Homecoming Week 2020 with a week of virtual events for alumni and friends that kicks off today.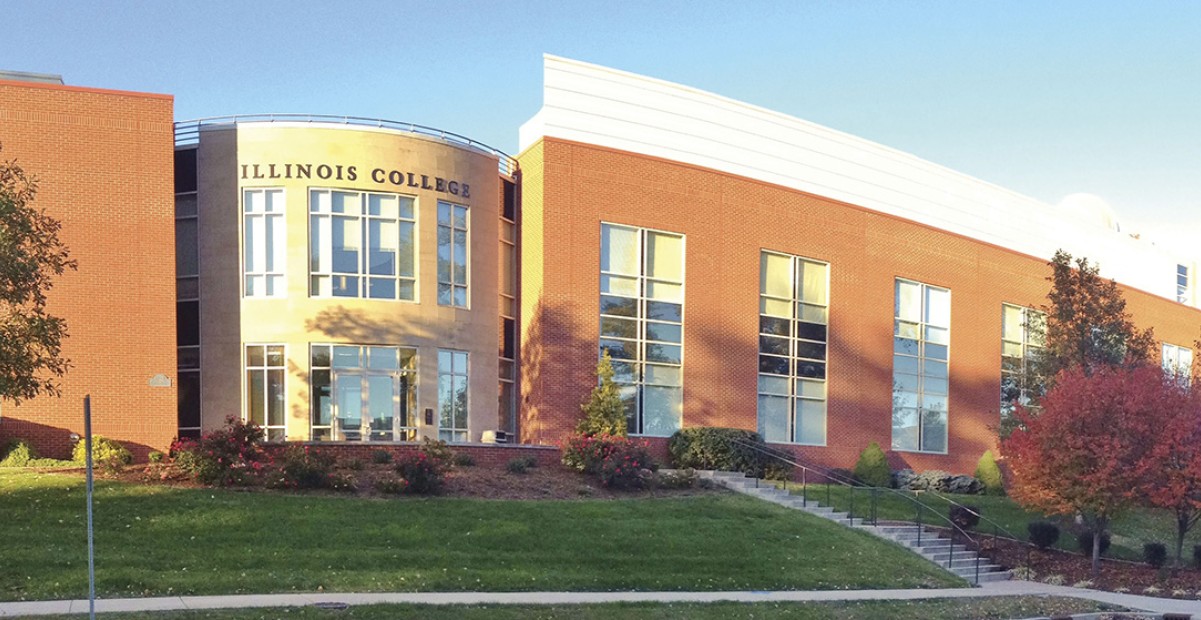 Monday, President Barbara A. Farley welcomed alumni and friends with a video message at 10 a.m. and at 7 p.m. Evan Wilson '01, dean of admission and student financial services, will lead a virtual campus tour. Guests will be able to reminisce about favorite campus spots from their time at IC and learn about what is new on campus.
On Tuesday at 7 p.m., guests can attend a virtual convocation that is among the fall semester learning experiences for current IC students. In "Speak Out and Make Your Vote Count," panelists Samantha Sauer, archivist and curator of the Paul Findley Congressional Museum and assistant professor history; Dane Wendell, assistant professor of political science; and Director of Community-Engaged Learning Ryan Flynn '15 discuss the history of Constitution Day, voter psychology and how to make your voice heard as a voter in the 2020 general election.
Wednesday, Illinois College coaches will hold a live panel discussion of the challenges COVID-19 created for athletics at 7 p.m. Head Football Coach Ray DeFrisco, Head Men's Soccer Coach Evan Philpott, Head Women's Volleyball Coach Alicia Wood and Meghan Roman, head softball coach and associate athletics director, will discuss how the Blueboys and Lady Blues are preparing to take the field when the time comes.
Farley will host a special, live event for IC Society members and special guests Thursday, which will be followed at 8 p.m. by a virtual pep rally. The new IC drumline is teaming up with the IC Spirit Teams for special performances that will premier on IC's social media and YouTube channel.
On Friday, all alumni and friends are invited to join in on Spirit Day by wearing True Blue or IC spirit wear, and sharing their photos with the hashtag #ICHoco2020. Throughout Homecoming Week, the IC Store will be open in-person by appointment and the official IC Facebook store will be open for orders for curbside pickup and shipping. To schedule an appointment, call the store at 217.245.3444 or sign up for a time online.
Also Friday, the Alumni Association Board of Directors will hold their fall meeting, which is not open to the public, at 3 p.m. 
On Saturday, central Illinois' favorite local sports broadcaster Gary Scott will sit down with Coach Bill Merris '56 and IC hall of famer Buford Green '64 for Storytime with Bill Merris. In a special, live morning broadcast on WLDS 1180, Merris will talk about IC Athletics, College history and more. The IC hall of famer and retired coach, athletic director and professor will be joined by Green, a longtime journalist and a founding member of the Illinois College Sports Hall of Fame. The broadcast will begin at 9:30 a.m. and can be streamed live at https://wlds.com/streaming/.
At 3 p.m., all IC fans can watch a rebroadcast of the 2019 Blueboys' win over Ripon College. Though IC Football has not taken the field this fall, the team is celebrating the program's 125th year — and hard at work preparing and hopeful for an upcoming season.
Illinois College TheatreWorks' fall production of "The Tempest" will be made available at 6 p.m. Aasne Daniels, assistant professor of theatre, directs what is thought to be one of the last plays William Shakespeare wrote alone. Years after Prospero and his young daughter, Miranda, have been banished to a desert island, he is poised to take his revenge and regain his rightful position in society.
For a full schedule of events, including links to participate in the virtual events, visit www.ic.edu/Homecoming.