Homecoming Parade
Saturday, Oct. 9 | 10 a.m.
Join us at the annual Homecoming parade as it steps off the corner of Church and State Streets in downtown Jacksonville and will feature nearly 100 College and community entries.
The parade route will travel east on State to the downtown square, around the southwest corner of the square counterclockwise, and continue south on Main Street. The parade will then turn west on College Avenue heading toward Illinois College, turn south on Park Street and end at the Homecoming Celebration Tent on the corner of Edgehill Road and Park Street.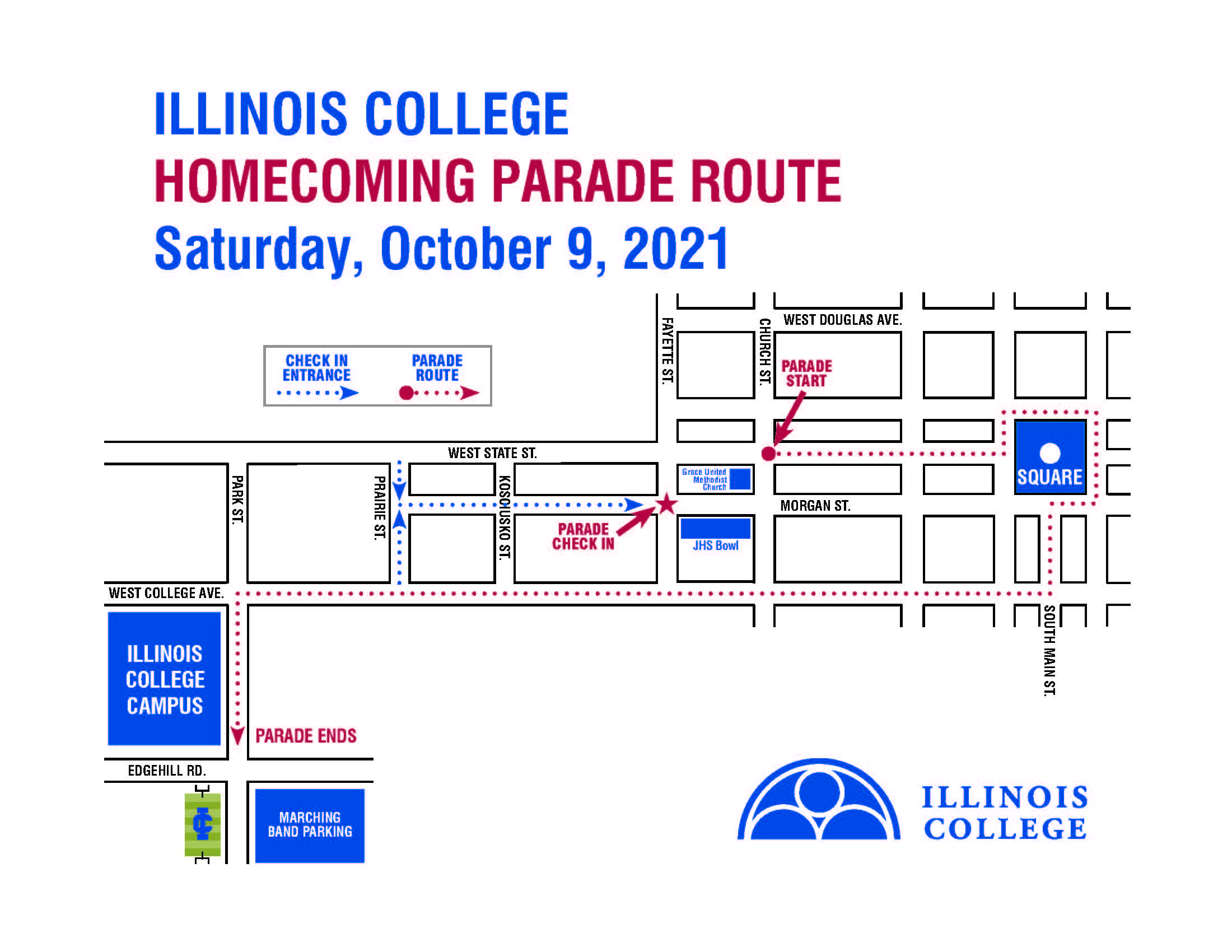 Interested in participating in the parade?
Community members who would like to place an entry in the parade are urged to REGISTER ONLINE or download a registration form and return it to the Office of Marketing and Communications/Campus Events, Jacksonville, Illinois, 62650 by Friday, Sept. 24.