Raising the bar, applying critical thinking to ag
9.23.2019
Illinois College professor teaches students "the importance of becoming engaged and empowered people on issues facing the ag industry."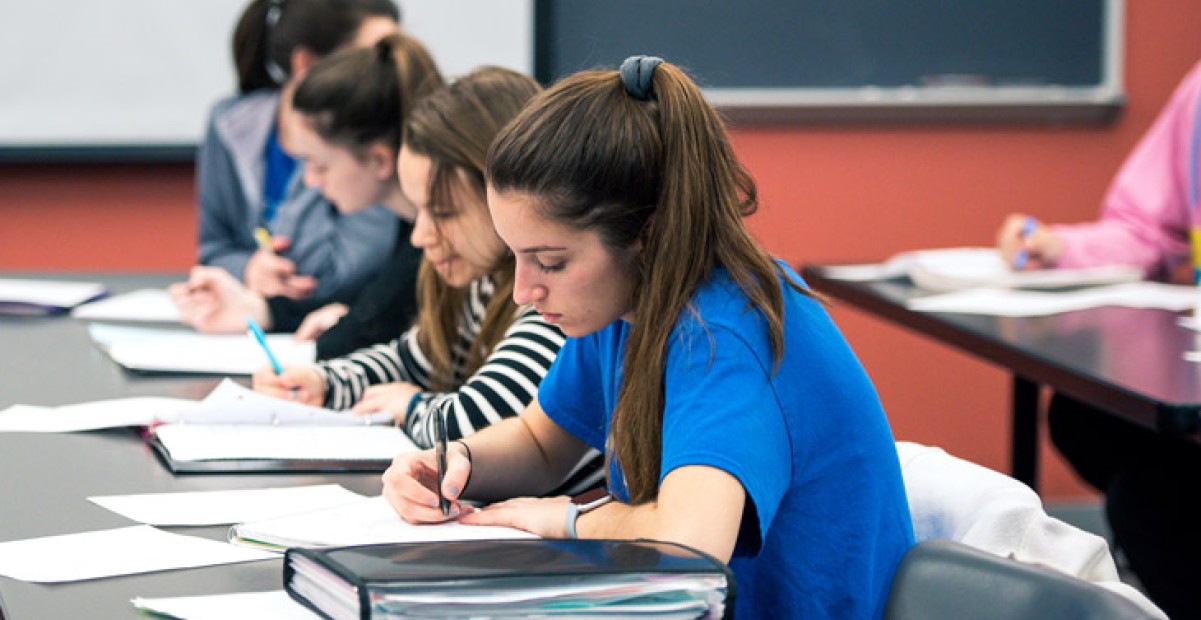 by Kay Shipman, FarmWeek legislative affairs editor, FarmWeekNow.com
Illinois College students, some still wearing athletic practice gear, looked serious as they read a press release and news stories about state livestock regulations. Not light reading, especially in a two-hour evening class. But that's the point. These students are being challenged to think critically about what they read and see about agriculture.
"I'm trying to get them to think. Too often with this generation, you'll hear, 'I heard this on my Facebook feed.' Sadly, too many in our society hear the same rhetoric," ag professor Michael Woods told me before his evening class.
One would expect serious discussions in the class, Ag 111: Emerging Issues in Agricultural and Natural Resources. Woods' students also analyze information about the issues and try to understand the implications of how that information was presented.  
As a recent guest lecturer, my assignment was to share how good journalists cover news, compiling information and facts from different, sometimes conflicting, points of view, vetting sources and putting issues into context. 
Woods, also the college's agribusiness management program coordinator, shared his concern that too many individuals limit their exposure to different perspectives and accept one viewpoint as verbatim. "We need to teach our young people the importance of becoming engaged and empowered people on issues facing the ag industry," he said.
Students don't only need to be engaged on agricultural issues, but they also need to apply those important skills widely.   
Growing up, we had an easier time identifying legitimate news sources -- newspapers and news reports on television and radio. Those tabloids with the wild headlines at the grocery store checkout? Something to laugh about, not believe.
Now it can be more difficult, especially when social media stories pose as news.    
Through class assignments, the students analyze an  article and background information on an issue they've selected. They write a memo summarizing main points, the implications and their conclusions from what they read.
Students also write a fact sheet on that issue and produce a visually appealing poster with facts about the issue. Student teams also produce 5-minute videos about different issues.
Woods wants his students to think for themselves and understand biases that may be present. One of those students, Mazi Walker '23 of Winchester, is studying agriculture business with a focus on marketing and communication. Although she didn't grow up on a farm, Walker told me she wants to work in ag communication and help people understand basic ag concepts. Woods' class is giving her a good foundation.          
I'm impressed with how Woods is challenging his students and hope more agricultural programs, and other programs, emphasize critical thinking. But students aren't the only ones who need to be active, not passive news consumers.
How many of us give little thought before liking or sharing something on social media? How many of us don't support credible news sources or read beyond a headline? Read and listen to legitimate news sources, consider where their information came from, think critically and ask questions. If we don't, we're our own worst enemies.     
To learn more about the agribusiness management program at IC, visit www.ic.edu/agribusiness.