Faculty & Staff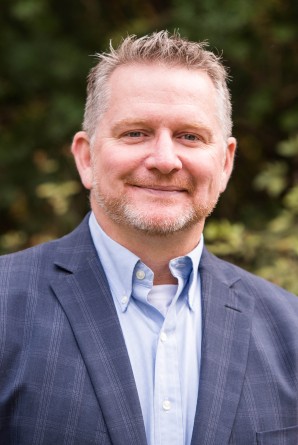 Michael Woods
Agribusiness Coordinator and Assistant Professor of Business
Kirby Learning Center
217.245.3448
Research Interests
Agribusiness Management, Precision Agriculture, Risk Communication, Data Management and History of Agriculture
Education
Iowa State University | Ph.D. | Agricultural Education
University of Illinois at Urbana-Champaign | M.E.E. | Extension Education
University of Illinois at Urbana-Champaign | B.S. | Agricultural Communication
Black Hawk College | A.S. | Agricultural Transfer
Bio
Dr. Michael Woods is an avid agriculturalist from northwestern Illinois, where he learned at an early age on the farm, that one must love what you grow and what you love will grow. As a former member of 4H and FFA, Dr. Woods always knew he wanted a career in the agricultural industry. Professor Woods's career has taken him from livestock judging to traveling the US with the Oscar Mayer Wienermobile program to the Illinois Department of Agriculture to teaching agricultural economics and marketing at the Ukrainian Agricultural University in Kiev and later at the Slovak Agricultural University in Nitra. After spending extensive time abroad, Dr. Woods returned to accept a job at Michigan State University where he worked with small family farms to advance valued added agritourism efforts and worked with the National Food Safety and Toxicology Center advancing food safety efforts. In 2005, Dr. Woods returned home to rural Illinois to reestablish his roots by planting a vineyard and building a winery/restaurant. During this time, Dr. Woods worked as the Rock Island County Extension Director. He was then offered a chance to advance a small Hispanic non-profit organization in the Quad Cities where he established two bi-lingual preschools, advanced citizenship and cultural programs, and became an accredited Department of Justice Board of Immigration Appeals Representative in order to aid immigrants pursuing the American dream. In 2014, Dr. Woods returned to his academic roots to become an agricultural instructor and established the agribusiness major at Illinois College in 2017. He is most proud of the fact that he is helping to bring to fruition the "liberal and practical" education in and about agriculture at Illinois College that Jonathan Baldwin Turner called for during his tenure at IC in the mid 1800's and advanced with the passing of the Morrill Act signed by President Abraham Lincoln in 1862, to establish the Land Grant Universities.
What Students Say
Dr. Woods helped me find an internship this summer
Dr. Michael Woods is always making sure I am meeting all of my requirements and getting into the right classes to make sure I Graduate READY.