IC joins group dedicated to supporting underresourced students
9.15.2020
Illinois College has joined more than 150 colleges and universities in the Coalition for College, a group dedicated to improving college access for low-income, underresourced and first-generation students.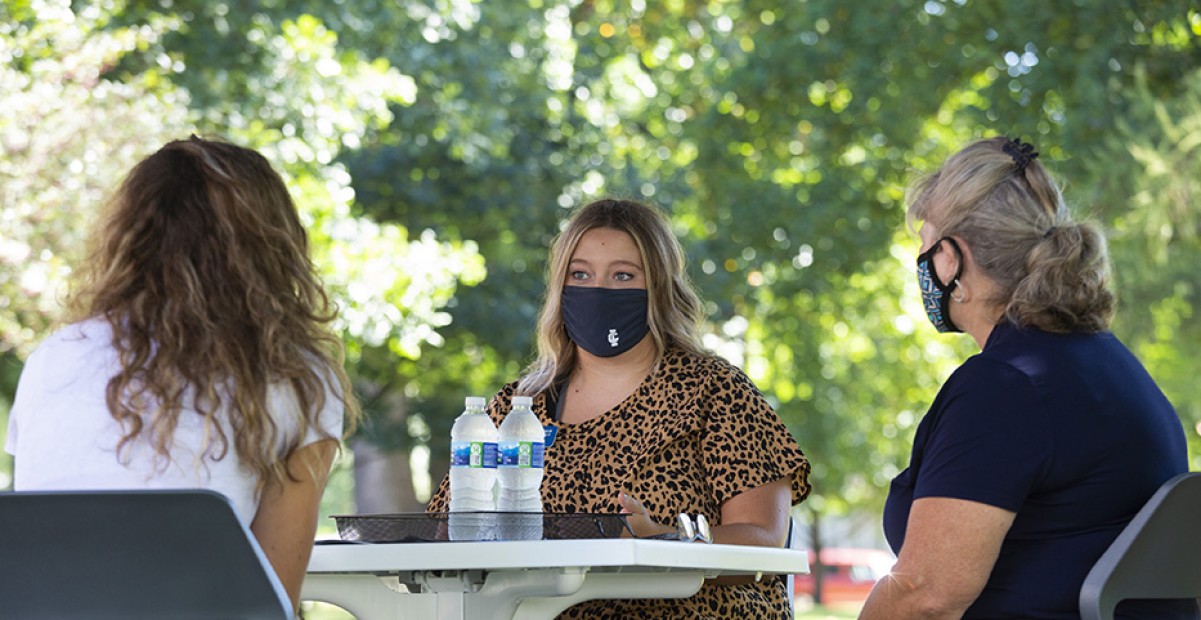 The College had to meet rigorous eligibility standards to gain membership, demonstrating access, affordability, success and a commitment to supporting students through the process of preparing and applying for college.
"An Illinois College education is an investment our students make in their future, and the College is dedicated to providing value and empowering students," Dean of Admission and Student Financial Services Evan Wilson '01 said. "IC students receive the same one-on-one attention, whether in the classroom or going through their scholarship and financial aid options."
Coalition for College member institutions enroll at least 20% underrepresented and low-income students; graduate students with low-to-no debt; or have a graduation rate of 70% or higher or, for low-income and underrepresented students, a graduation rate equal to or greater than the school's overall graduation rate.
Illinois College is consistently ranked as one of the best values in higher education by leading college guides including The Princeton Review, Money Magazine and Washington Monthly. U.S. News & World Report announced Monday that IC was ranked nationally in the 2021 liberal arts category and was named #34 in the nation for social mobility, or a college's ability to help students, especially those who are disadvantaged, improve their social and economic status.
IC students graduate at a rate well above the national average and the College meets a better than average percentage of demonstrated financial need, with students graduating with below average debt levels. 
The expert admissions team at IC helps students navigate the merit scholarships and needs-based funding available to them. In 2019-2020, the average gift aid received by new, first-year students from all sources covered 60% of the total cost of tuition. 
IC's up-front tuition includes the cost of textbooks and has increased by just 3.7% in the last five years, less than half the national average. And with the cost of additional years spent finishing a degree costing an average of $70,000 in tuition and lost wages, the College's Finish in 4 program guarantees that students will graduate in four years or IC will cover the cost of remaining courses.
Coalition for College CEO Stacey Kostell said the organization works across member institutions to provide tools and advice that help students make smart college choices.
"That work is more important than ever at a time when the equity gap is growing and students need help staying on track during the pandemic," Kostell said. "We're thrilled to count Illinois College as a partner in this work and look forward to reaching more students together in the coming year." 
Founded in 2015, the Coalition for College offers students a set of free, online college planning tools called MyCoalition, to help them learn about, prepare for and apply to college.
Learn more about how Illinois College makes excellence affordable by visiting www.ic.edu/admission.