IC tradition introduces service-learning
8.24.2017
Illinois College continues an annual tradition this weekend with several service projects planned throughout the Jacksonville area.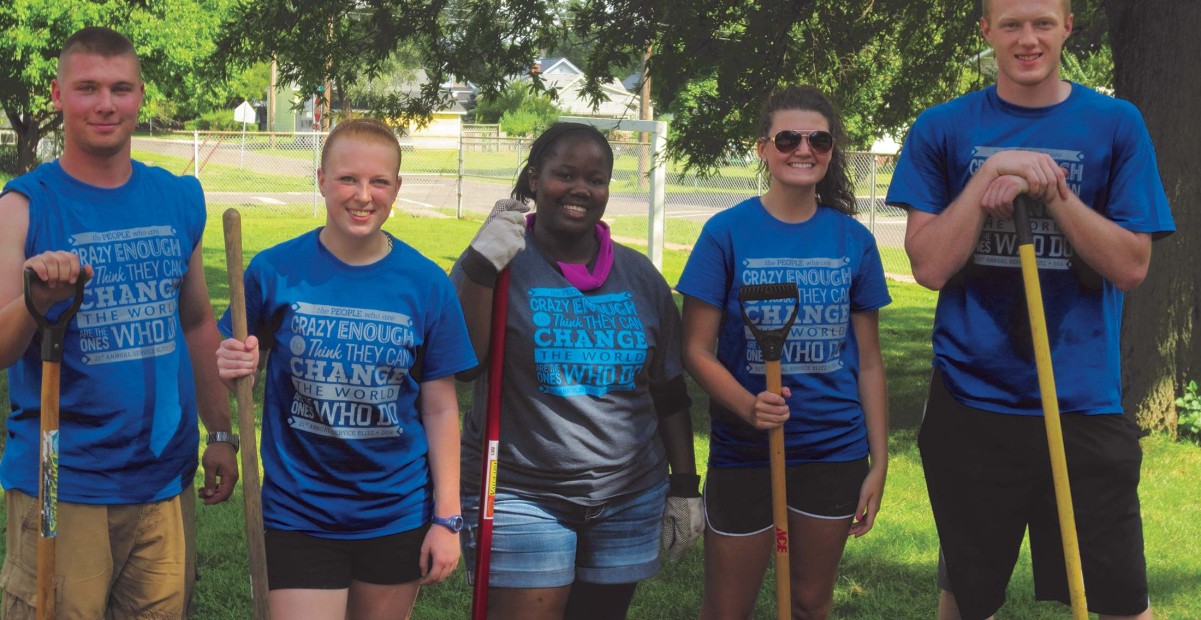 The College's 24th Annual Community Service Blitz will begin at 1:30 p.m. on Sunday, August 27, with over 325 volunteers working on 17 projects, including painting, landscape work, general cleaning and work with area youth, among others.
 
The Service Blitz is a great way to connect our students with the community. For first-year students, it's an introduction to the value of service and an opportunity to socialize and explore their new home in a fun way.
Illinois College has been nationally recognized for demonstrating a sustained commitment to service-learning, notably being ranked No. 1 in the Midwest for both community service and service staff, courses and financial aid support in recent years.
First-year students, returning students, faculty and staff will participate at various sites throughout the community. Projects are planned at Asa Talcott House, Bob Freesen YMCA, David Strawn Art Gallery, Governor Duncan Mansion, Heritage Health Nursing Home, Illinois College Alumni House, Jacksonville Area Baseball, Jacksonville Area Baseball (American Legion), Jacksonville Dream Center Foundation, Lincoln Avenue Baptist Church, Morgan County Fairgrounds, Pony Colt Baseball, Prairieland Heritage Museum, Presbyterian Day Care, Salem Lutheran School, The Nursery School and Woodlawn Farm. 
We have had many success stories over the years where students have gone back to a Service Blitz volunteer site for internships and additional service opportunities. This day really shows students what the IC community can accomplish together.