IC student finds success in financial world
8.15.2017
Justin Ketcham '18 is on a mission to show people that finance can be fun.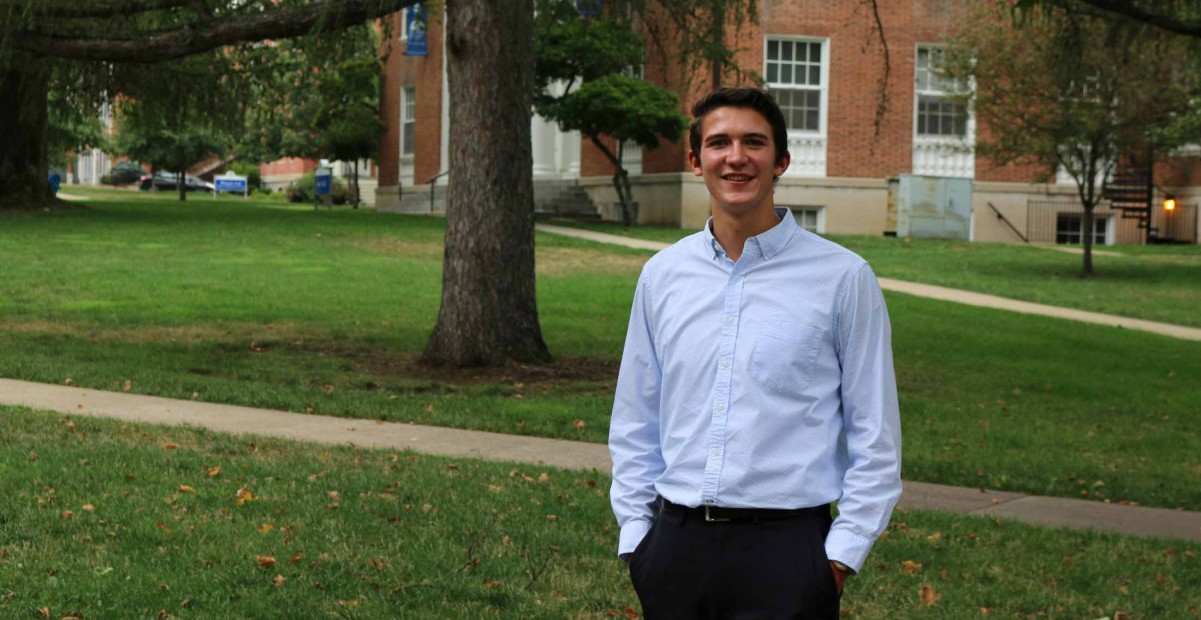 The Illinois College senior founded Bull-or-Bear Finance in February 2017. It's a blog-style, entertainment website centered around investing and finances  — from understanding the stock market to planning for retirement  — with the tagline: "Investment proficiency crafted with simplicity."
Ketcham, a double major in finance and business administration, originally envisioned a newsletter covering financial topics for students or people working in the financial sector, but he soon found technical articles in abundance. What was missing from the landscape, he says, was a solid resource that made finances easy to understand and interesting for a mass audience. 
People can be intimidated to read about anything financial. My goal is to break down these big, complex ideas in a way that anyone can understand. It's not financial advice; it's more about promoting financial education
With articles like "How I Made $636 on my Lunch Hour" and "Putting Mayweather's $100 Million Purse into Perspective," Ketcham injects vibrancy into a subject often perceived as boring. 
"I try to approach these topics with humor and a sense that it can be fun and interesting to learn about finance," he said. "My content is for everyone and touches on a variety of relatable topics." 
Ketcham said he's always been interested in finance, but came to IC planning to major in English and political science. An introductory course taught by Nausser S. Jamali, associate professor in accounting, changed the trajectory of his education. 
"Since that class, I have been dedicated to this field  —  reading different books and studying everything I can find. I have to attribute that to Dr. Jamali. He sparked a passion in me for studying finance," he said. 
Ketcham says that as he's continued his studies, he's gained deeper insight into his field,  working with economics faculty, like instructors T.J. Devine and Andrew Nahlik to gain hands-on experience. 
Through his education, Ketcham has learned the value of being a dedicated researcher and often shares anecdotes from his personal experience. His status as an authority in the field continues to grow as he nears graduation. 
Earlier this month he finished an internship with the Federal Reserve Bank of St. Louis and accepted a full time position as a bank examiner with the Federal Reserve in Memphis, Tenn., where he will work after he graduates in May. He said Illinois College played a big role in preparing him for each of those opportunities. 
The collaboration at the Fed really tied back to my experience working in diverse groups at Illinois College. We practiced being able to work within a diverse team to solve a problem. I was able to apply my studies and the skills I learned in class. It was a great experience that I was able to have through Illinois College.
As he looks toward his senior year and starting his professional career, Ketcham plans to continue developing useful content for his readers. He has found support throughout the local community in Jacksonville and would like to expand his partnerships in the future.
I am passionate about this project because the focus is something that affects everyone's life and understanding these concepts can benefit anyone. I hope it's something that continues to evolve.