Investment Club provides hands-on learning about finance
5.07.2019
This semester the Illinois College Investment Club traveled to St. Louis to visit Boeing Company, the Anheuser-Busch Brewery and the Federal Reserve Bank which has a museum dedicated to regional economy and money.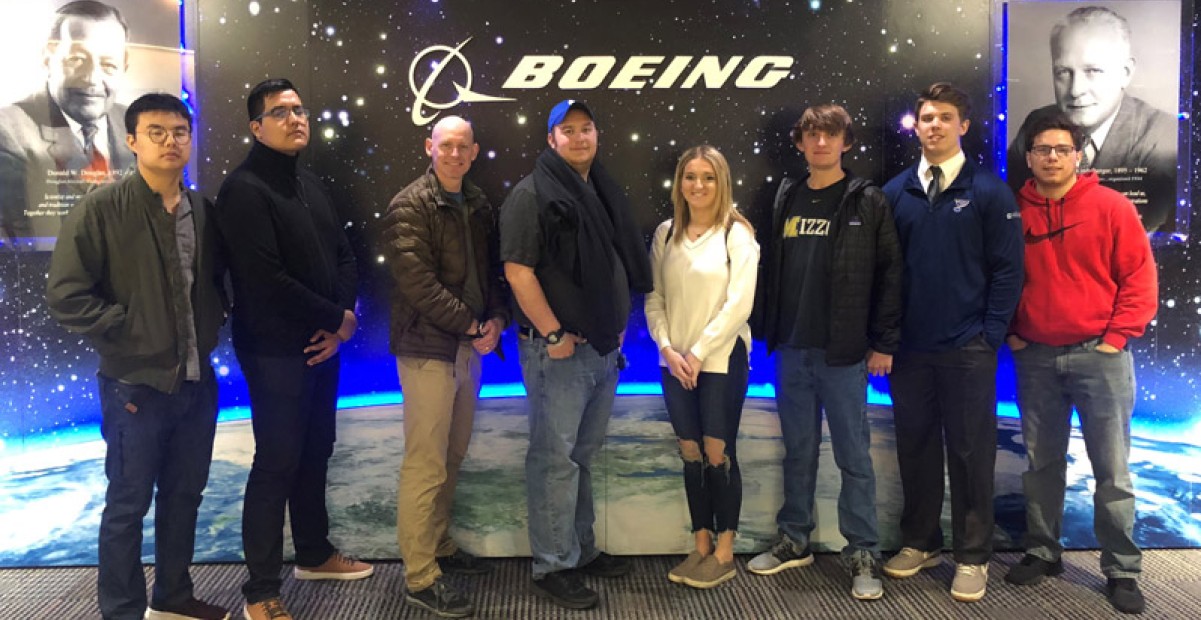 Nicholas Montrey '19, a senior majoring in economics, finance and accounting, and Dominic Caldieraro '20, a junior with majors in accounting and finance, both found the visit to the Federal Reserve Bank to be the most memorable part of the trip. 
 
"It was fascinating to visit and learn more about the Federal Reserve and the major role it plays in the American economy by implementing monetary policy," said Montrey. 
According to T.J. Devine, instructor of economics and faculty advisor for the group, the trip was planned because the club owns stock in Boeing and previously owned stock in Anheuser-Busch. Boeing has been a strong performer in the investment club portfolio. Devine said that the trip was one of many opportunities students have each year for hands-on learning through Investment Club. 
Caldieraro and Montrey both say they have grown through their involvement in the club. Caldieraro said he developed, "leadership skills as well the ability to talk about financial information which are very important in my field." He hopes to take the CPA exam after graduation and work in public accounting. 
"Investment Club has offered me a way to take what I have learned in classes and applied that to the real world," he said.  
Montrey graduates in May and is planning  to do audit work for a public accounting firm in Springfield. He said the lessons he learned in Investment Club will stick with him professionally and in how he approaches his own finances. 
"This club has opened my eyes to how powerful investing can be and I think that will be beneficial when it comes to investing long-term for my future," he said. 
The Investment Club was established in 1995, when Warren Billhartz '49 gifted his alma mater $100,000 in the hopes that the funds would help students get real-world experience learning the business behind the stock market. Today the club has 11 members and about $1 million in investments.  
Harmon Deal H'09 has provided professional guidance for students as an advisor since the club began. Each year, the club makes nearly $14,000 in dividends that are given back to Illinois College. To put this into perspective, Devine compares the average returns of the Investment Club to the S&P 500 Index. He says the club has averaged around 13.39 percent from December 1995 to December 2017, while the average return for the S&P 500 over the same time period is 8.49%, a nearly five percent difference.