IC announces unique scholarship for online master's in nursing
4.26.2022
Illinois College will offer a scholarship for Illinois College and MacMurray College graduates covering the cost of their first course in the new Master of Science in Nursing program.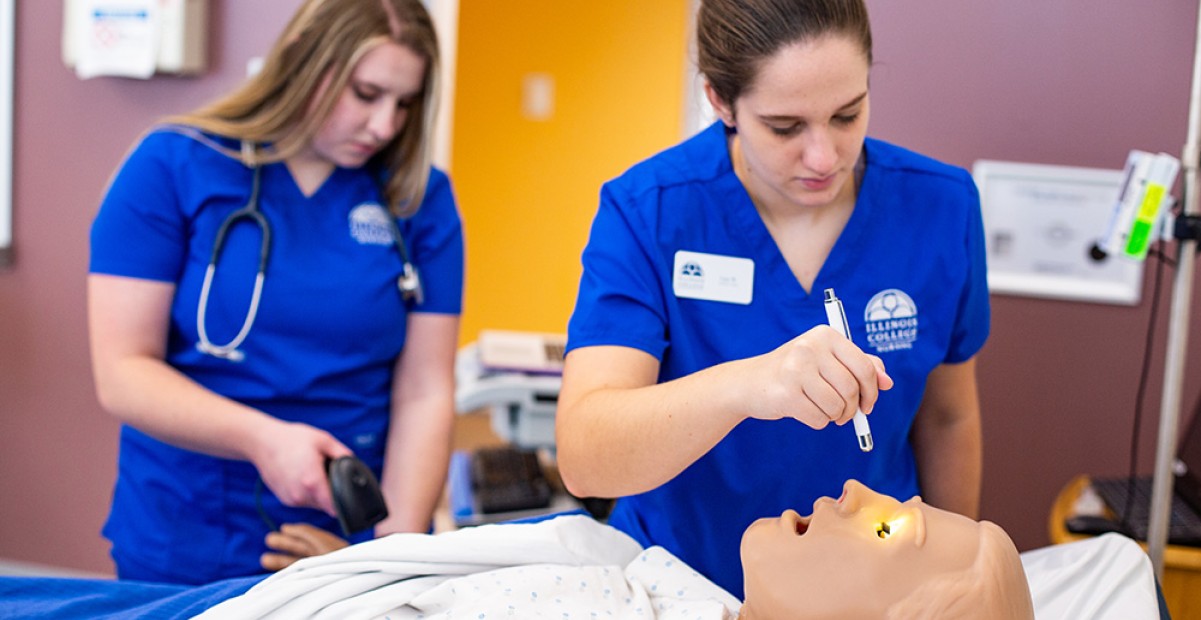 Evan Wilson '01, associate vice president of enrollment management, said the scholarship celebrates the long history of nursing education in Jacksonville and the dedication of healthcare professionals throughout the pandemic.
"This scholarship is an opportunity to enhance the legacy of nursing education at Illinois College and MacMurray," he said. "Our graduates are found in healthcare settings throughout Illinois and the nation and these scholarships speak to Illinois College's desire to enhance our graduates' ability to excel as leaders and educators in their profession."
Illinois College announced the addition of the fully online master's program earlier this month, expanding the College's current nursing education offerings to meet the needs of a critical and continuously growing profession. IC offers two CCNE accredited undergraduate programs including a four-year nursing degree on campus and an online RN to BSN degree. 
The first 30 students who are admitted and enroll in a course in one of the summer 2022 terms will receive a scholarship covering the cost of their first course, a $3,000 value. The scholarship is open to IC and MacMurray alumni, regardless of major.
Students can enroll part- or full-time and complete the program in 12 to 18 months. Fully online and flexible, the program provides a student-centered approach and coursework designed for working nurses who want to expand their impact in healthcare. 
The program offers concentrations in Leadership/Administration and Education, and prepares future nurse leaders and educators who will train and lead the next generation of nurses. According to the Bureau of Labor Statistics, there is a burgeoning need for registered nurses and MSN prepared nurses in leadership and educator positions — a projected growth rate between 22% and 32% through 2030. 
To learn more about the online Master of Science in Nursing program and how to apply, visit online.ic.edu.