IC Physics Festival, fun and educational experience planned for area students
4.02.2019
The second annual IC Physics Festival will be held on Friday, April 12, from 9 a.m. to 3 p.m. in Bruner Fitness and Recreation Center located on the Illinois College campus.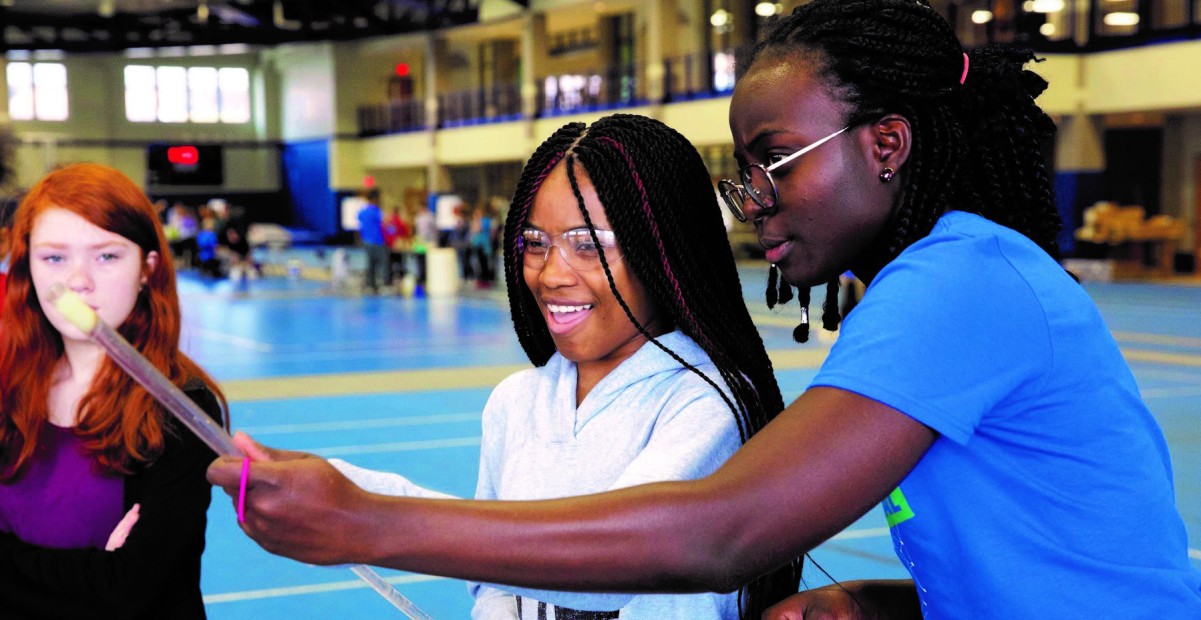 The free event is open to the public and designed for students of all ages, especially those in middle school and high school, and will introduce various scientific concepts in physics. 
More than 40 interactive scientific demonstrations and activities will be presented by Illinois College students, displaying magnetic levitation, tesla coils, sound visualization, floating bowling balls, catapults and more. 
Dr. Pratheesh Jakkala, assistant professor of physics, said the event is meant to reduce fear of physics among students and encourage an interest in scientific concepts among young students. He said the inaugural event last year was a success with more than 400 students from the region in attendance and he expects even more to attend the growing festival this year.  
"We had an overwhelmingly positive reaction to the festival last year. Kids were really amazed by the experience. Sometimes learning science can be intimidating, but the way we have set up this event allows students to relax and have fun while learning," said Dr. Jakkala, who expects this year to provide the same type of experience with even more opportunities for learning and participation. 
Demonstrations will be set up in King Fieldhouse and Sherman Gym in Bruner Fitness and Recreation Center and on Green Athletic Field at IC's England Stadium (weather permitting). Parking for attendees is available in the Campus Services lot across Park Street. Buses can drop off at the main entrance of Bruner located on Edgehill Road. A map of the IC campus is available here. 
For more information about the event and to make arrangements for your school or class to attend, contact Dr. Pratheesh Jakkala at 217.245.3468 or pratheesh.jakkala@ic.edu.