Literary society teams up with Cuddles for Kids to help local children
4.02.2018
Illinois College literary society Sigma Phi Epsilon is partnering with Cuddles for Kids and the Jacksonville Police Department to collect stuffed animals for children in challenging situations.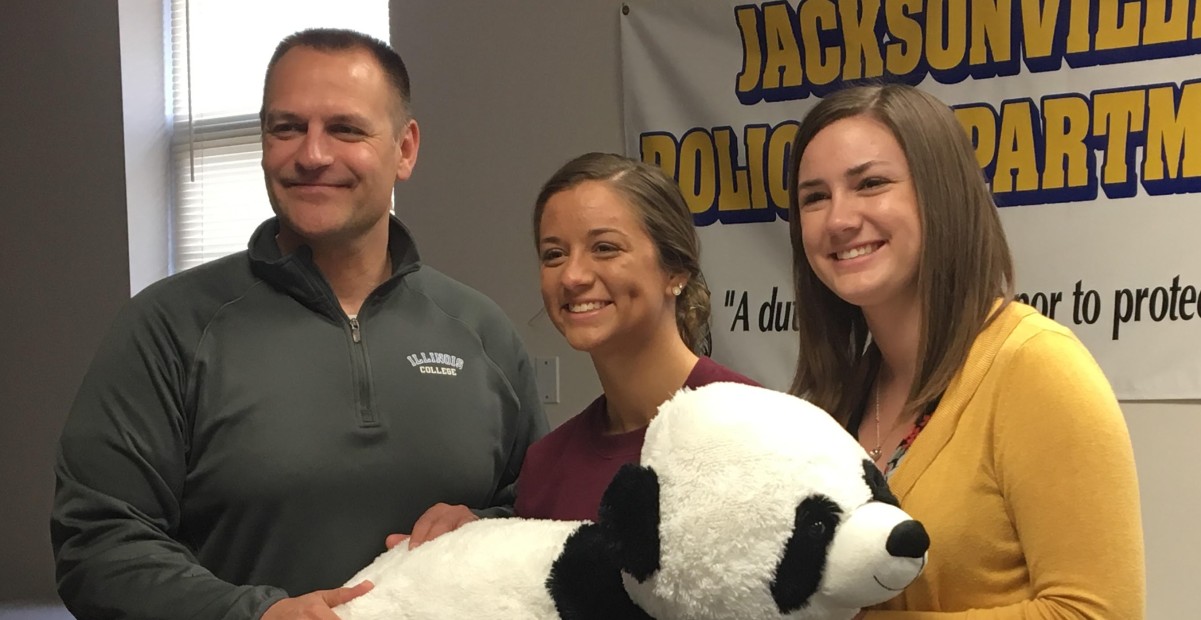 This is the second year for the project in Jacksonville. All stuffed animals will be donated to the Jacksonville Police Department to aid in their efforts to calm children and promote a feeling of safety. 
Organizers say that last year's effort brought in more than 80 stuffed animals, and they hope this year can have an even greater impact on comforting children in need.
Our goal for the drive is to collect as many stuffed animals as we can to give a furry friend for every local child who is in a scary situation.
Erica has a unique connection to the Cuddle for Kids cause. She is the sister of founder Taylor Larson, who was inspired to establish Cuddles for Kids after a childhood illness resulted in 26 doctor visits, two surgeries and weeks recovering in the hospital. Taylor remembers her brightest moment being when local radio station 97.3 NASH FM delivered a teddy bear from their annual stuffed animal drive. The experience inspired her to give back to local communities.  
Cuddles for Kids has held drives with the Children's Hospital of Illinois and 97.3 NASH FM, both based in Peoria, and accepts mailed donations throughout the year. 
Donations of new stuffed animals (with tags attached) are being collected April 3- April 20 on IC's campus at Tanner Hall, the Office for Residential Life and the Illinois College Alumni House. Other Jacksonville drop off locations are the Jacksonville Police Department, YMCA, Holiday Inn, All Occasions Flowers & Gifts, Alan Nails & Spa, and The Frozen Penguin, Soapco and WJIL/WJVO.
For more information, contact Erica Larson at larson.erica@ic.edu. 
 
Members of IC literary societies make a donation to the Jacksonville Police Department through Cuddles for Kids in 2017.