ALL IN FOR IC returns for fifth year on March 16
2.11.2022
Illinois College's fifth annual day of giving, ALL IN FOR IC, will be held on Wednesday, March 16. A dollar-for-dollar match provided by generous donors will double the impact of all gifts made to the IC Fund that day.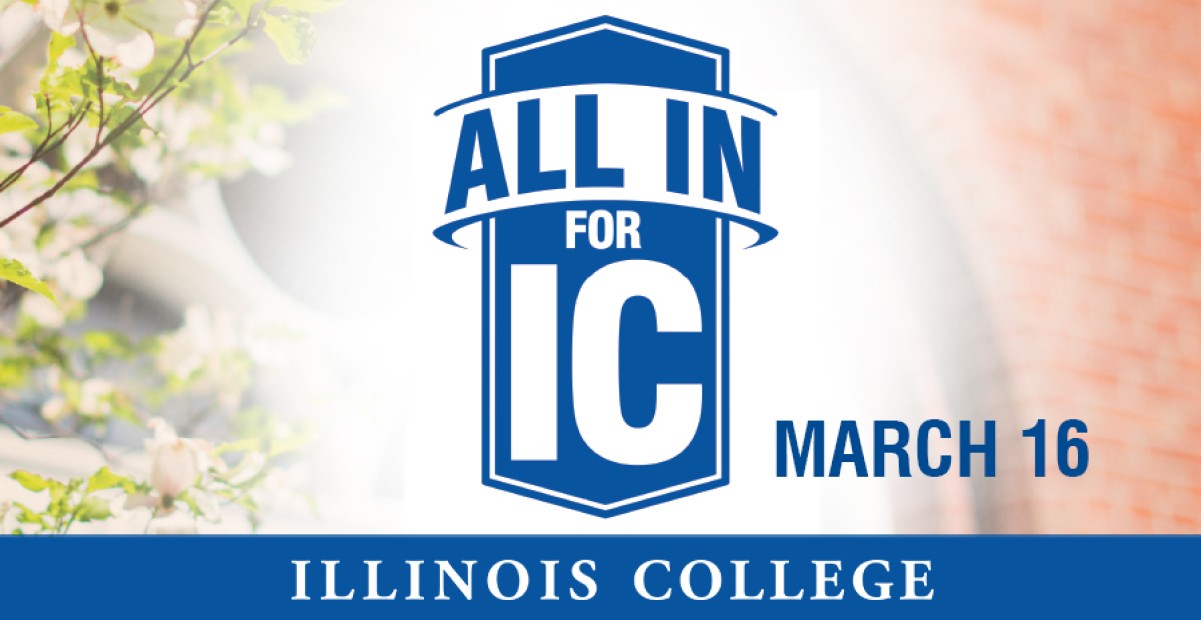 For the past four years, IC's day of giving has set fundraising records by engaging hundreds of participants throughout the world. Last year, ALL IN FOR IC raised close to $400,000 for the IC Fund. Last year, the College had more than 800 participants in a record-breaking day of giving and is aiming to see that extraordinary participation again this year.
The daylong fundraising drive benefits the IC Fund, a student-support fund with an annual goal of raising $1,000 per student to ensure access to scholarships, internships, innovative academic programs, study abroad, athletic opportunities and expanded community engagement.
ALL IN FOR IC is a vital giving event that makes the Illinois College experience possible for students through annual IC Fund support, said Kris Williams Houser '91, executive director of development and alumni relations. This will be the fifth year of ALL IN FOR IC bringing the IC community together for the College's single largest fundraising day of the year, making it a very special day, she added.
"Every gift, no matter how large or small, makes a difference in the lives of students and the day of giving is a wonderful time to get involved," she said. "The support the IC Fund gives students is as important as ever, with continued record enrollment and challenges posed by the pandemic."
Illinois College President Barbara A. Farley said ALL IN FOR IC is an exciting day and there is always a tremendous energy on campus.
"On the day of giving, the Illinois College community around the world comes together to change students' lives," Farley said. "It's powerful and inspiring to know you're joining alumni, faculty, staff, parents and friends to celebrate our students and everything we love about IC."
To make a gift and watch results on March 16, visit www.ic.edu/ALLIN4IC. More information will be provided through Illinois College's social media channels.
To learn more about ALL IN FOR IC, visit www.ic.edu/ALLIN4IC or contact the Office of Development and Alumni relations at 217.245.3046 or development@ic.edu.