Illinois College to host career fair February 27
2.11.2019
More than 50 employers will be represented at the Jacksonville College and Community Career Fair on Wednesday, February 27, from 10 a.m. to 1 p.m.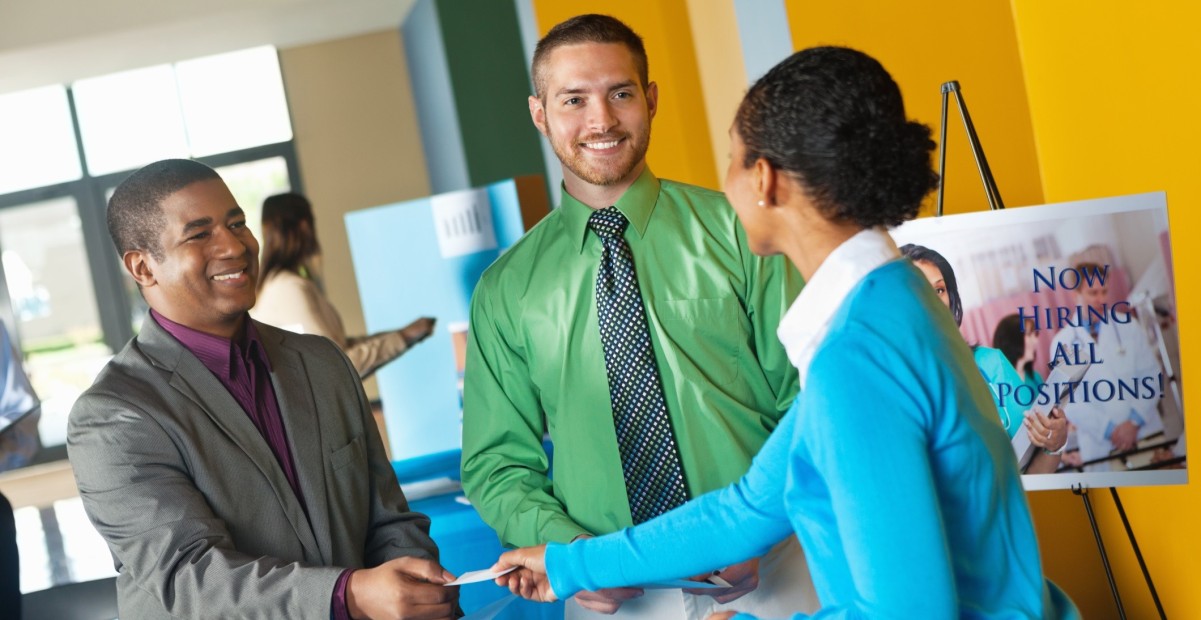 The career fair will be held in the Bruner Fitness and Recreation Center, located near the corner of Edgehill Road and Lincoln Avenue, at Illinois College. 
Students and community members are invited to attend the event which will connect participants with part-time and full-time jobs and internship opportunities. Business casual attire is recommended and attendees are encouraged to bring copies of their résumés to share with potential employers. 
The fair is co-sponsored by Illinois College, MacMurray College and Lincoln Land Community College Jacksonville. 
Below is a list of employers who be present at the fair. For more information, contact Susie Drake, director of career counseling and internship development, 217.245.3041 or sdrake@ic.edu. 
Jacksonville College and Community Career Fair employers:
Aflac
Ball-Chatham CUSD 5
Blessing Health System
Blue Cross Blue Shield Insurance
BOS - Bank of Springfield
Chaddock
Clifton Larson Allen LLP
Community Hope & Recovery Center
Crisis Center
Dot Foods
DXC
Enterprise Rent a Car
Fastenal
Federal Bureau of Investigation
Federal Deposit Insurance Corporation (FDIC)
Home Instead Senior Care
Horace Mann
Hospital Sisters Health System
IL Dept of Innovation & Technology
ILARNG Family Assistance Center
Illinois Department of Corrections
Illinois Department of Revenue
Illinois Department of Transportation
Illinois Dept. of Human Services - Division of Mental Health
Illinois Office of the Auditor General
Illinois State Police
Illinois Student Assistance Commission
Jacksonville Area Convention & Visitors Bureau
Jacksonville Main Street
JBS, Beardstown, IL
Karmak, Inc.
Kelly Services
Land of Lincoln Goodwill
Mediacom Communications Corporation
Memorial Health System
Northwestern Mutual - Springfield
Pathway Services Unlimited, Inc.
Prairie Cardiovascular Consultants
Prairieland FS/Growmark, Inc.
SCHEELS All Sport
ScribeAmerica
SIU School of Medicine
Social Security Administration
Sparc
Springfield Clinic
Springfield Pepsi-Cola Bottling Company
Springfield Public Schools
The Children's Home Association of Illinois
The Home Depot
University of Illinois Gies Graduate Programs
University of Illinois Springfield Office of Graduate Intern Programs
US Senator Richard J. Durbin
Westermeyer Industries
Western Illinois University - School of Graduate Studies
Whitetail Properties Real Estate, LLC / November Studios LLC