AERO-STEM scholars program deadline extended
1.30.2020
The deadline has been extended for a full-tuition scholarship program available at Illinois College beginning in the fall.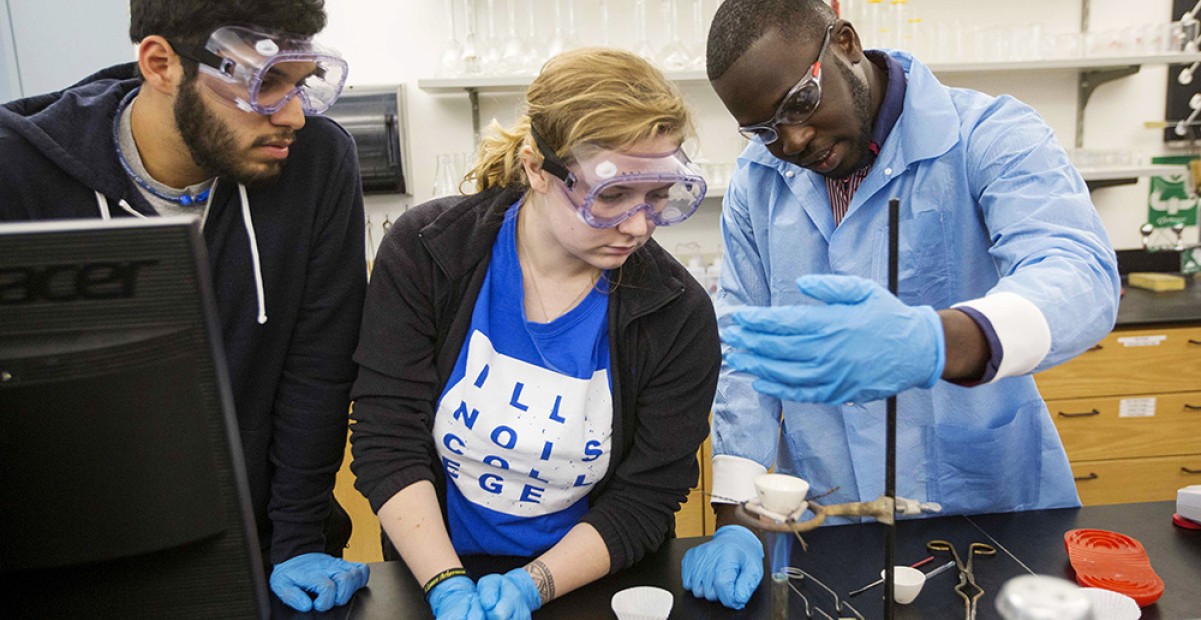 AERO-STEM scholars at IC receive a full-tuition scholarship for four years, research opportunities, academic coaching and career support, and connections to STEM-field internships with IC's professional partners. 
"Illinois College's small class sizes and dedicated faculty and staff will provide you with personalized attention to help you succeed," said Miranda Karban, assistant professor of biology. "As an AERO-STEM scholar, you will not only receive a financial scholarship, but you will also have access to focused research experiences and enhanced mentoring and academic support, and you will be welcomed into a community of like-minded students." 
Karban said the program will continue accepting applications until all scholarships have been awarded. The program is open to academically talented, low-income students entering Illinois College in the fall to pursue degrees in biology, chemistry, biochemistry and physics. The competitive program was made possible by a grant from the National Science Foundation.
Interested students are encouraged to apply as early as possible. For eligibility requirements and an application checklist, visit www.ic.edu/AERO-STEM. For more information, contact Karban at miranda.karban@ic.edu.