Local discussion group opportunity to voice opinion on global issues
1.10.2019
Illinois College is hosting an 8-week discussion group for Jacksonville community members to explore some of the most important topics in U.S. foreign policy and world affairs today.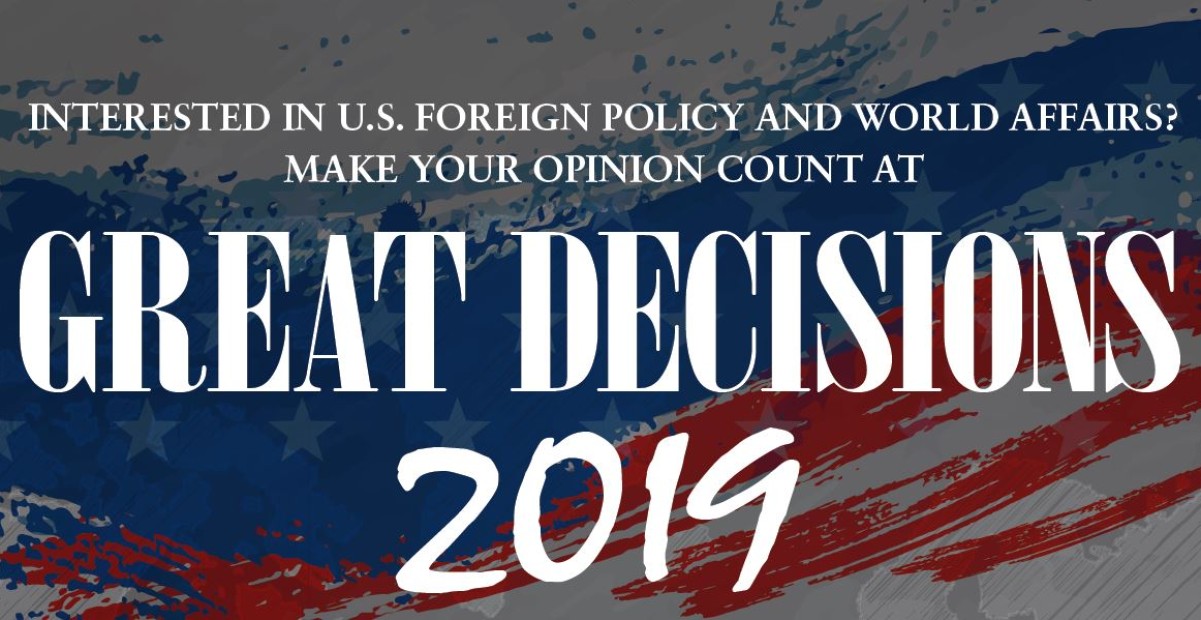 Weekly sessions will be held each Tuesday from January 22 through March 19. Sessions are open to the public and will be led by Winston Wells, a professor of political science at Illinois College. Meetings are Tuesdays at 7:30-8:45 p.m. in Baxter Hall, room 106, on IC's campus.
Topics covered during the course include global migration, the U.S. and Mexico, European nationalism and trade with China. A full schedule with weekly topics is below.
Great Decisions is America's largest discussion program on world affairs. The program model involves reading the Great Decisions Briefing Book and meeting in a Discussion Group to discuss the most critical global issues facing America today.
Results from this and similar discussion groups across the country will be compiled and given to the White House, members of Congress, the Departments of State and Defense, the national media and discussion participants.
The 2019 Briefing Book (approximately $32) will be available for purchase at the IC Store after January 10 or available for order online at www.fpa.org/great_decisions/. Great Decisions 2019 is nationally sponsored by the Foreign Policy Association.
For more information contact Winston Wells at 217.245.3089 or wwells@ic.edu.
---
Great Decisions Weekly Sessions 2019, Tuesdays, 7:30 – 8:45 p.m. in Baxter Hall 106

January 22: Refugees and Global Migration

January 29: The Middle East: Regional Disorder

February 5: Nuclear Negotiations: Back to the Future?

February 12: The Rise of Populism in Europe

February 19: Decoding U.S – China Trade

February 26: Cyber Conflict and Geopolitics

March 5: No session

March 12: United States and Mexico: Partnership Tested

March 19: State of the State Department and Diplomacy