IC FUND
Illinois College would have to grow the endowment by $20 million to have the same level of impact on our budget as raising $1,000 per enrolled student annually for the IC Fund.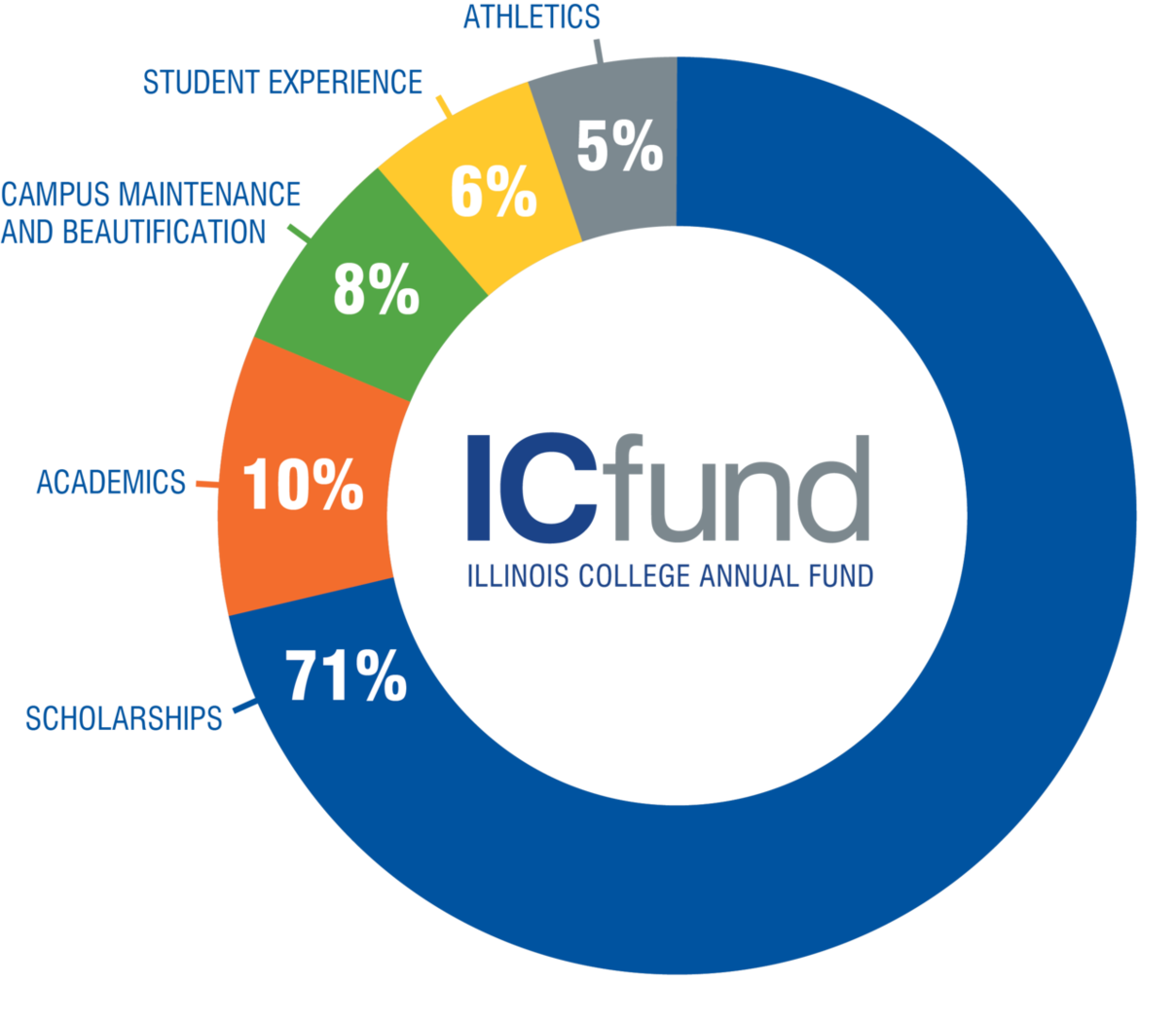 The IC Fund provides many elements of a dynamic and contemporary education needed to launch students toward success. Your commitment to the annual fund immediately and directly impacts students with scholarships, study abroad opportunities, internships and community-engaged learning.
Your support is needed for these life-changing experiences to continue preparing IC students to Graduate READY for tomorrow by making an impact today. In order for this to continue, the College must increase the percentage that the annual fund contributes to the overall budget.
This level of support will allow the College to respond effectively to new opportunities that will increase the value of an IC education, taking our international reputation for inspiring achievement to new heights. Tuition alone covers about one-third the cost of an Illinois College education, and your annual fund contribution helps make up the difference. A five-year commitment to the annual fund is a way to participate in Inspiring Achievement, regardless of how much you can afford to contribute. Gifts of all sizes are important and appreciated.