IC students' project helping students in Kenya
12.12.2018
A group of Illinois College students has appreciated its access to education this semester enough that it's looking to enable similar opportunities for women in Kenya — by collecting female sanitary products.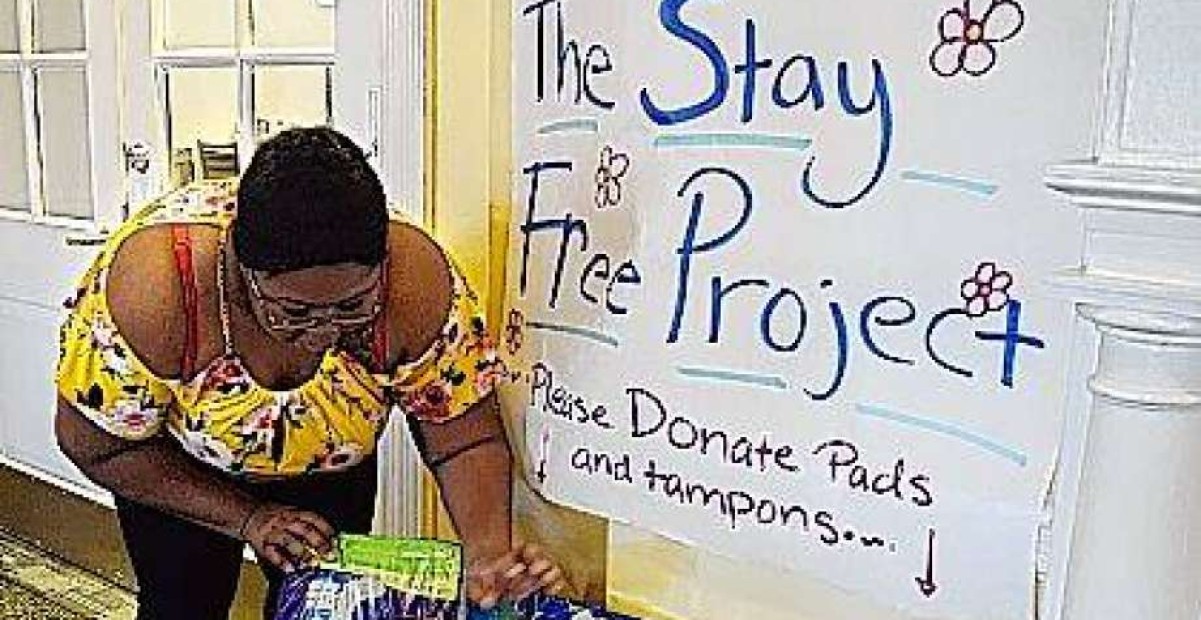 The whole point of education and liberal arts is to get them (students) engaging with their community and thinking about how they can make things better.
by Audrey Clayton, Journal-Courier
As a final project for their Gender and Women Studies course, class members were asked to find something in the community for which they could raise awareness.
"We've spent the semester looking at current and historical injustices and things that are faced by different gender minorities," said Caitlin Vasquez-O'Brien, a psychology assistant professor at IC who teaches the gender and women's studies class. "At the end of the semester I challenged them to think of something in their community — and they could define community however they wanted — that could benefit, and (then) raise awareness and (do) something about a problem."
The students, who have dubbed themselves the Sisterhood Empowerment Group, chose to define their community as being women and girls pursuing an education. Then they found their cause in an article they stumbled across and the Stay Free Project was born.
"We wanted to think bigger … because there was an article that talked about how these young girls that we had read about in class miss school and get behind and many of them don't get to graduate because they have to stay home during their menstruation," class member and IC junior LaNise Kirk '20 said. "I thought that was sad and horrible. We take it for granted that (we) have access to those products."
Along with Kirk, the group consists of juniors Jalen Ash '20 and Ariel Motley '20 and sophomores Natalie Pethes '21 and Tia Parker '21. 
From there, they did their research and found that about 500,000 girls in Kenya miss at least a week of school each month because they don't have the sanitary products — pads or tampons — they need to attend classes when they're menstruating.
"In Ethiopia I found in high school and junior high (girls) had a 51 percent dropout rate compared to the guys at 30 percent," Parker said.
Along with their cause, the IC students found the organization to which they will be shipping the donations they collect, the Rahul Kotak Foundation in Kenya.
"They accept a lot of things," said Motley, who took on the group's communication. "They do clothes drives and other things, but they also accept sanitary pads."
The group is looking to finish collecting sanitary products by Monday. Donations can be dropped off at boxes at Bruner Fitness Center's front desk, the Baxter fireside lounge, or the Center for Student Involvement, all on campus.
Once the donations are gathered, they plan to ship their collection to Kenya. To help fund that endeavor, they have set up a GoFundMe Page. 
Mailing "a 10-pound box to Kenya is $105," Kirk said. "The (money) could help us ship it."
Anyone who would like to make a cash donation but is not comfortable using the GoFundMe page can send donations to the project in care of Vasquez-O'Brien, Kirk said.
Beyond the project for Kenya, SEG is something the students want to turn into a student organization that focuses a bit closer to home.
"It's really neat. That's what we want to do," Vasquez-O'Brien said. "It's the whole point of education and liberal arts is to get them engaging with their community and thinking about how they can make things better."