Event offers a taste of museum collection
11.21.2019
Illinois College's Paul Findley Congressional Office Museum is opening its doors for a "Museum Snacks" open house Friday, Dec. 6.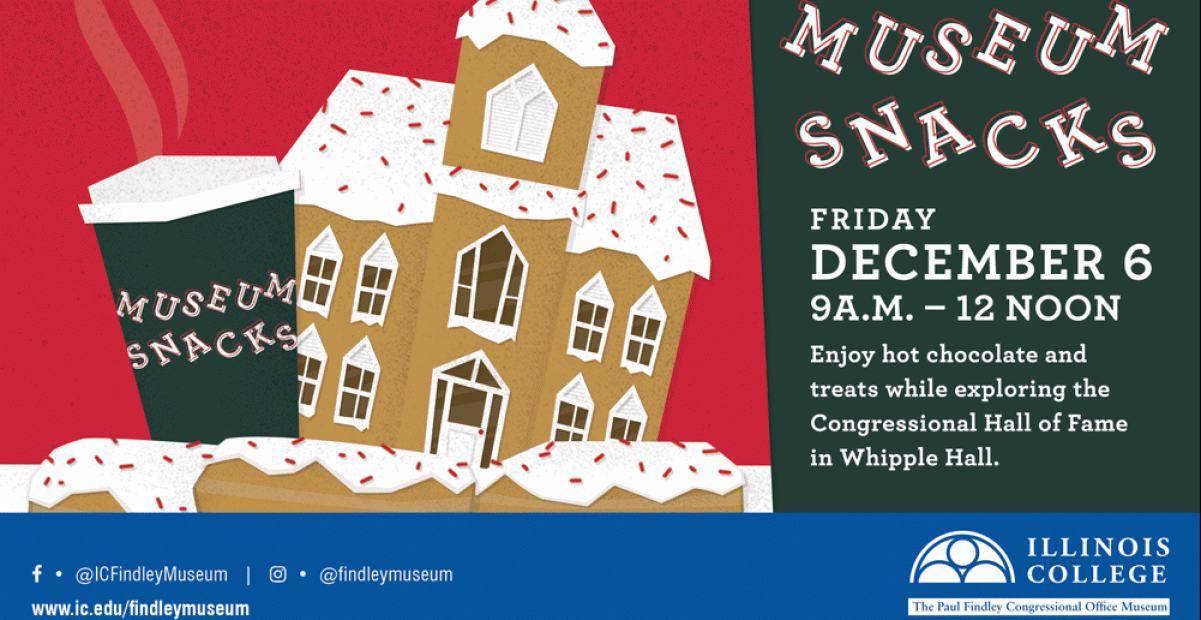 The campus and community can warm up with hot chocolate and get a taste of the museum's collections at the event from 9 a.m. to noon.
Archive student assistants — Illinois College students who work in the museum — will be on hand to speak about select artifacts and documents on display, sharing the unique story of the objects in the collection, said Samantha Sauer, Illinois College archivist, curator and assistant professor of history. A new, temporary photo exhibit "An Office for the Ages" that will be on display was made possible in part by the work of archive student assistants Joe Ritter '18 and Asia Watson '21. The student employees digitized and inventoried a collection of 35mm slides, making the photographs more accessible. 
"Our students gain exciting hands-on research opportunities with the museum's collection through course assignments and hands-on activities, internships and student work opportunities," Sauer said. "I am very proud of the meaningful and important work our students are doing in and outside the classroom to preserve and share this incredible campus resource." 
To compliment the chilly season, hot chocolate, coffee and snacks will be provided outside the museum gallery in the Congressional Hall of Fame. To protect and preserve the museum's collection, food and drinks are not allowed inside the gallery.   
Established in 2011 and housed in Whipple Hall, the museum is home to artifacts, including correspondence, reports and publications from the life and career of public service of Congressman Paul Findley '43 H'73. The museum provides active-learning, work, internship and student-faculty research opportunities for IC students and is a resource for visitors and scholars from near and far.
To learn more about the museum, visit www.ic.edu/findleymuseum.