IC students among 2022 Golden Apple Scholars
11.16.2022
Seven Illinois College education students were inducted into this year's class of Golden Apple Scholars of Illinois during a ceremony held over the summer at the Symphony Center, home of the Chicago Symphony Orchestra.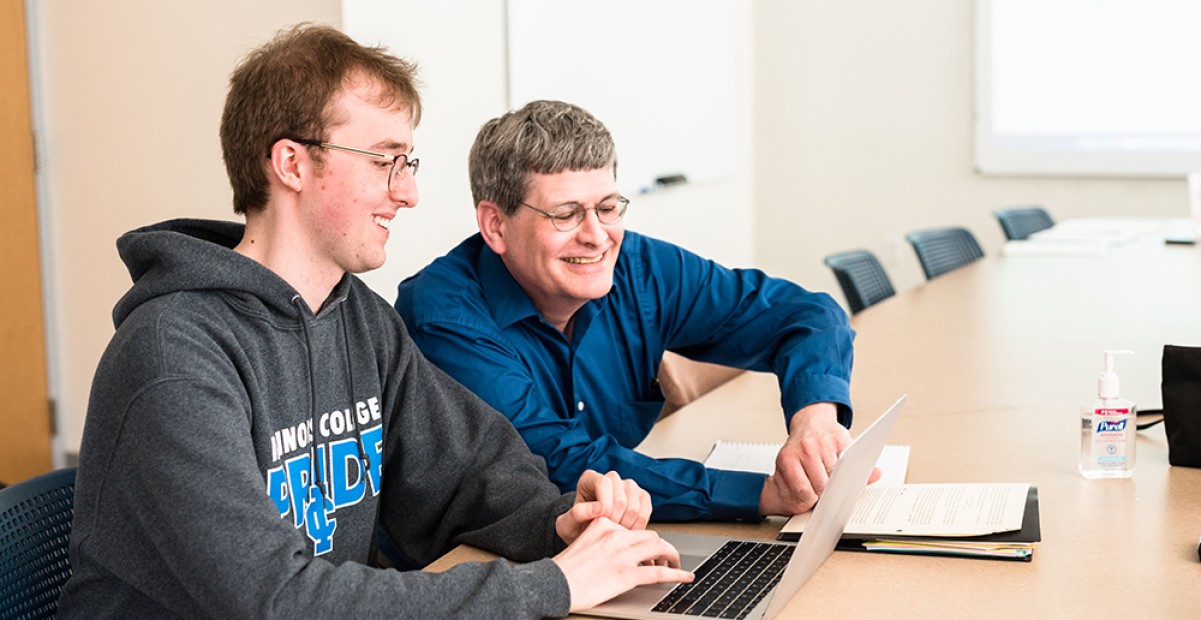 Madeline Becker '26, Carlyle, Illinois
Lania Brown '26, Decatur, Illinois
Samantha Godlewski '26, Bloomington, Illinois
Cassandra Mayer '26, Woodhull, Illinois
Katherine Monier '24, Walnut, Illinois 
Paige Nowak '24, O'Fallon, Illinois 
Katelyn Phillips '26, Rushville, Illinois
The Golden Apple Scholars of Illinois provides teacher preparation and tuition assistance for high school seniors, and first- and second-year college students. The nonprofit's mission is to "inspire, develop and support teacher and school leader excellence in Illinois, especially in schools-of-need."
According to Todd Oberg, professor of mathematics and faculty advisor for IC's Golden Apple program, students selected for the program have displayed the determination and drive needed to be excellent teachers.
"The Golden Apple Scholars Program is a way for high-achieving students pursuing teaching to gain high-quality experiences working with diverse groups of students and learning the newest pedagogies and methods in order to help all students succeed in the classroom," Oberg said. 
Golden Apple scholars receive tuition support of up to $23,000, extensive classroom/work experience, academic support, job placement assistance and mentoring from award-winning teachers. To complete the program, students must maintain a 2.5 GPA, earn a bachelor's degree from a partner college and commit to teaching for five years in an Illinois school-of-need within seven years of graduation. 
In a press release, Golden Apple said that this year's cohort included 360 talented future teachers. The program works to remove barriers to entering the teaching profession and address the critical teacher shortage in the state. The shortage has continued to worsen, with 88% of school districts reporting a shortage of teachers in 2021.
To learn more about the education program at Illinois College, visit ic.edu/education.