Greek Weekend of Service unites campus groups to make a difference
11.10.2017
This weekend the 4th Annual Greek Weekend of Service will bring together student groups from across the Illinois College campus to make a positive impact on the Jacksonville community.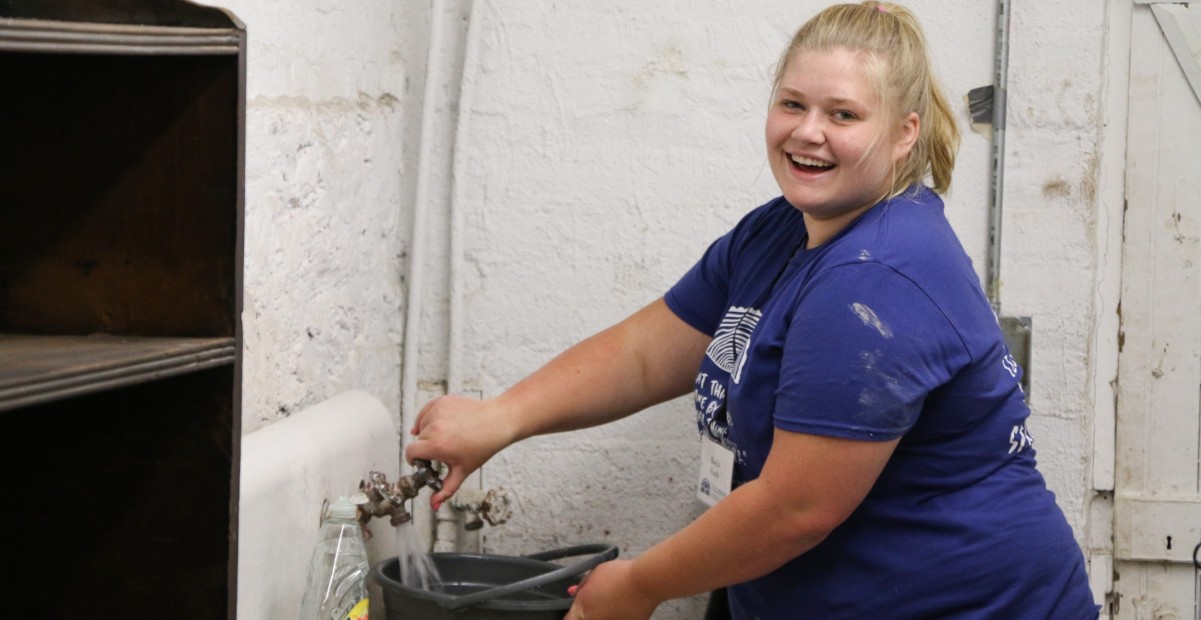 Service projects are planned for Nov. 10 - 12 and will touch many areas of the community over three days. On Friday, students will assist the Spirit of Faith Soup Kitchen in serving their traditional holiday feast, volunteer at the Morgan County Animal Shelter, make Veterans Day cards and help the Salvation Army sort donations. Saturday's activities include organizing a food drive to collect donations and assisting with the Brown Bag Lunch Program at Congregational Church in Jacksonville. On Sunday, groups will again volunteer time at the Spirit of Faith Soup Kitchen. 
Lori Oldenettel, director of community engagement and service, said she is pleased to have so much involvement this year, with about 85 student volunteers representing their organizations to complete these service projects.
I am pleased to have full participation among so many student organizations this year. It highlights what this weekend is about — working together and joining forces to make a greater impact on the community. Students can get more accomplished by combining resources, and it gives them the chance to connect and meet new people at the College.
Illinois College is home to many student organizations, and many of these groups include an element of community service. Providing opportunities for service-learning is a strength that Illinois College has been recognized for nationally. 
Student groups participating this weekend are literary societies Chi Beta, Gamma Delta, Sigma Phi Epsilon, Gamma Nu, Phi Alpha, Pi Pi Rho and Sigma Pi and national service fraternity Alpha Phi Omega. 
For more information contact Lori Oldenettel, director of community engagement and service, at 217-370-4597 or at lori.oldenettel@mail.ic.edu.