IC student group launches Operation Gratitude
10.30.2017
For the third consecutive year, Illinois College's Sigma Phi Epsilon Literary Society is teaming up with local dental offices to collect unwanted, unopened Halloween candy to donate to active military.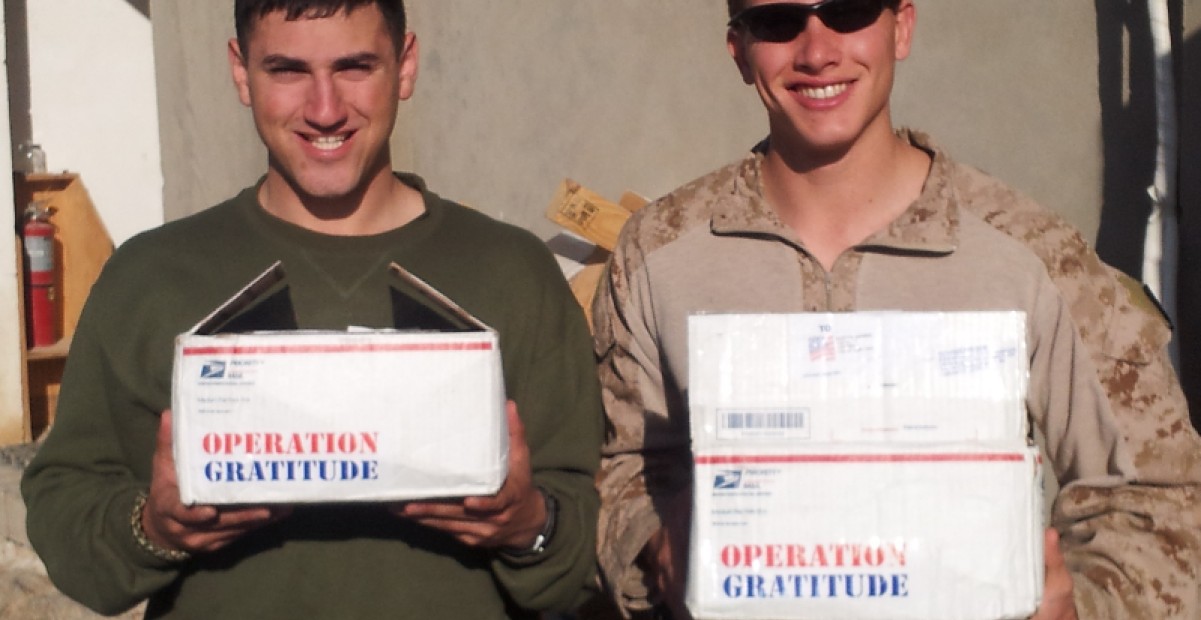 Candy can be dropped off at several Jacksonville area locations from October 30 to November 10 and will be donated through Operation Gratitude, an organization up that provides over 200,000 care packages to various military groups throughout the year. 
Blaire Long '20 and Brenda Ruiz '20, service co-chairs for Sigma Phi Epsilon, say their goal is to collect more candy than in previous years. The past two drives have resulted in 125 pounds of candy being donated. 
I would like to help bring as much joy and help to those serving overseas as I can. Along with collecting as much candy as possible, I hope to make people more aware that any little bit they can give will make a difference.
Long and Ruiz said they worked to organize the drive with the guidance of Lori Large Oldenettel '93, director of community engagement and service for Illinois College. Their efforts included contacting local dentist offices, putting together decorated collection boxes and working to promote the event in the community. 
Local area dental offices accepting Halloween candy donations are: College Avenue Dental, Lynch Family Dentistry and Groesch, Longos and Middleton Orthodontics, Dental Associates of Jacksonville, and Dr. Kevin Harrington. 
For more information about supporting Operation Gratitude, contact Lori Oldenettel at 217.245.3596 or lori.oldenettel@ic.edu.