Illinois College welcomes new director of alumni and family engagement
11.01.2023
Experienced fundraising and community engagement professional Katlyn Puclik-Baker joined the Illinois College advancement and alumni engagement team earlier in October.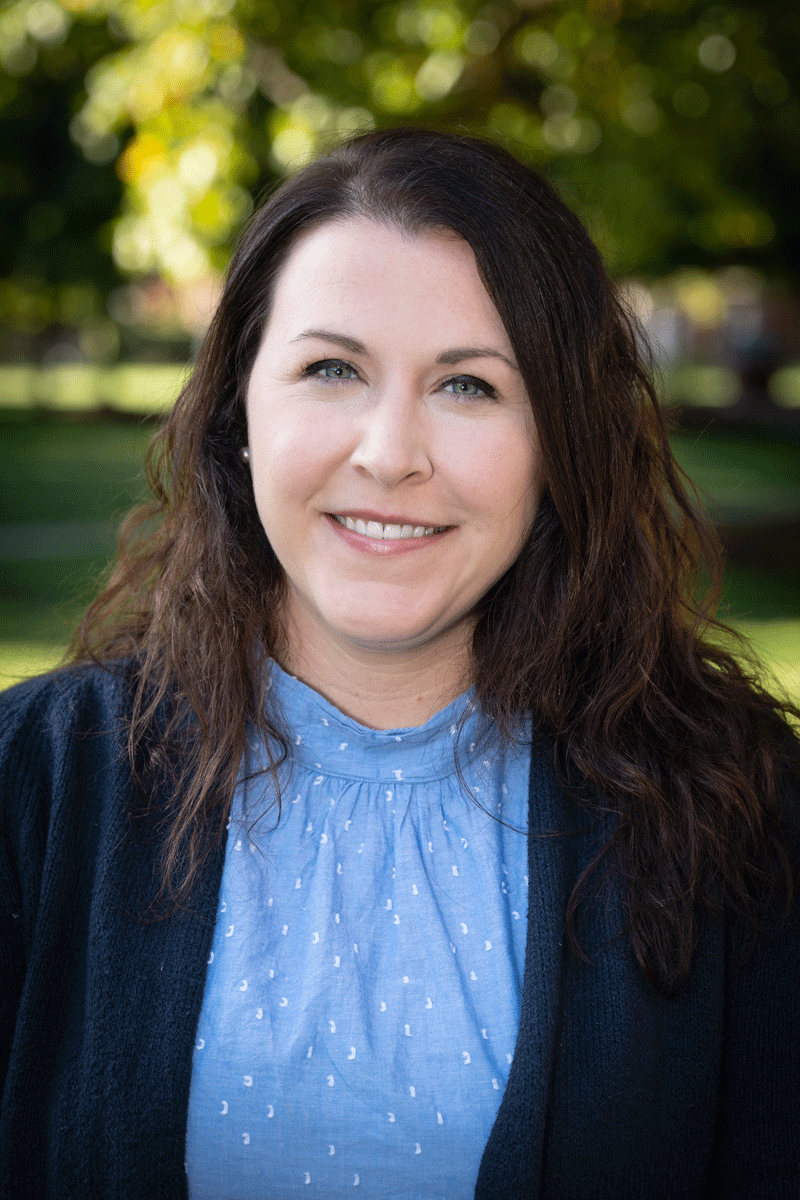 As director of alumni and family engagement, Puclik-Baker leads the office's relationship-building efforts. She will expand constituent involvement to realize IC's mission, vision and goals, working closely with the Illinois College Alumni Association Board of Directors. The 27-member board is focused on increasing alumni participation in the areas of enrollment, employment and engagement. 
In her nearly 10-year career, Puclik-Baker has a record of successfully developing and implementing donor cultivation and retention strategies. She brings widespread experience with previous roles at Girls on the Run of Central Illinois, Illinois Pork Producers Association, HSHS St. John's Foundation, and the Mustang Heritage Foundation. Puclik-Baker is currently finishing an MBA from Benedictine University. She holds a business degree from Western Illinois University and is certified in Principles and Techniques of Fundraising by the Lilly Family School of Philanthropy. 
Puclik-Baker said she is excited to collaborate with various departments on the Illinois College campus, local and regional leaders and Illinois College alumni who are passionate about giving back to their alma mater. 
"I am thrilled to join the talented advancement team at IC," Puclik-Baker said. "This is an exciting time on campus — the newly renovated Crispin Hall just opened, we had a huge number of alumni on campus for Homecoming and many of our athletic teams are having record-breaking seasons. I look forward to leveraging everything happening to build relationships with alumni and other members of the Illinois College community."
The advancement and alumni engagement team also welcomed recent Illinois College graduate Eric Sustaita '23 as operations manager - prospect development. Sustaita will provide research and support to ensure donor goals are met and help shape future programs. As a student, he served as a Yates teaching fellow, worked in the HUB Tech Center and completed student-faculty research. Sustaita graduated with a degree in computer science.  
To learn more about getting involved at Illinois College, visit ic.edu/alumni.