Illinois College archivist, curator recognized as promising leader
10.26.2021
The Association of Midwest Museums has announced that Samantha Sauer, archivist, curator, and assistant professor of history, is the recipient of the organization's 2021 Promising Leadership Award.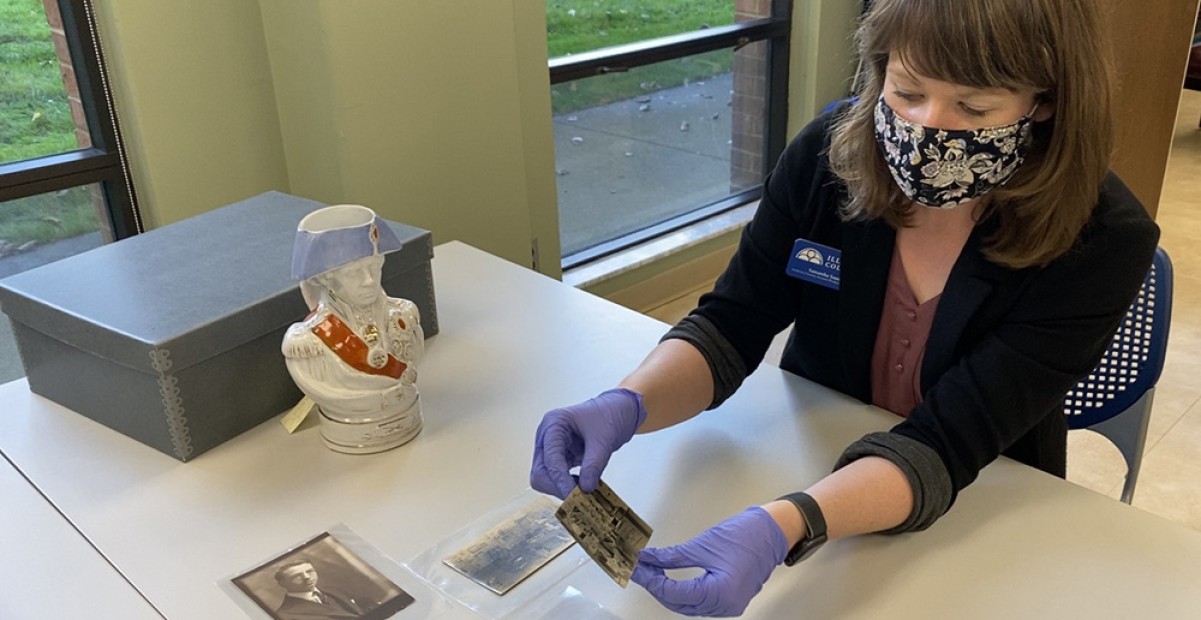 The organization praised Sauer's "incredible energy" in "transforming the Khalaf Al Habtoor Archives and the Paul A. Findley Congressional Office Museum into essential campus and community resources." 
"In crafting and fulfilling her vision, Sauer demonstrates an unparalleled level of professionalism and intentionality, creating student-centered projects to explore campus history, highlight diverse collections and voices, and build institutional capacity. Her sustained pattern of excellence in leadership for nearly six years and leadership prowess in curricular development, co-curricular activities, and campus and community engagement exemplify the spirit of the Promising Leadership Award," the organization announced. 
Sauer earned a terminal degree in historical administration from Eastern Illinois University and joined Illinois College in 2016.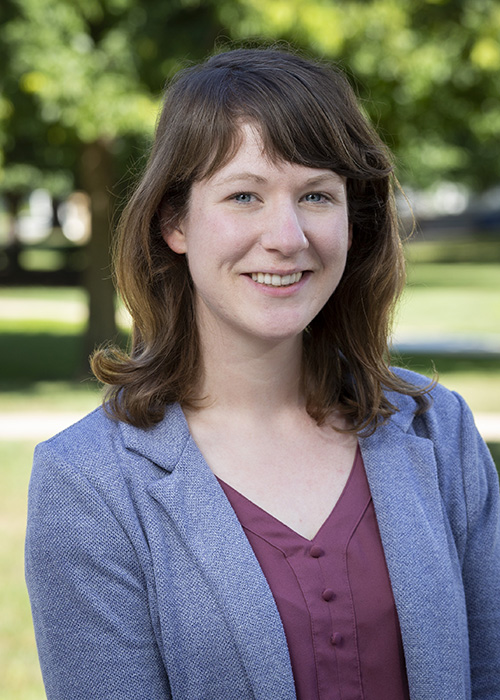 Sauer will be recognized in a virtual event Nov. 2 at 4p.m. Central Time. In addition to accepting the award, Sauer will give a presentation exploring how her team has developed mission-driven learning laboratories to serve the campus community and beyond.
Since its founding in 1927, the Association of Midwest Museums has sought to connect museums across the eight-state region of the Midwest, including Illinois, Indiana, Iowa, Michigan, Minnesota, Missouri, Ohio, and Wisconsin.
To learn more about the resources available at the Khalaf Al Habtoor Archives at Illinois College, visit www.ic.edu/about/history/khalaf-al-habtoor. You can also learn more about Illinois College's historic campus collections by contacting Samantha Sauer.