Alumni Football Night planned for 1,000th IC football game
9.06.2018
The Illinois College Blueboys will celebrate their 1,000th football game as they face Beloit College on Saturday, September 29, at 7 p.m. at IC's England Stadium.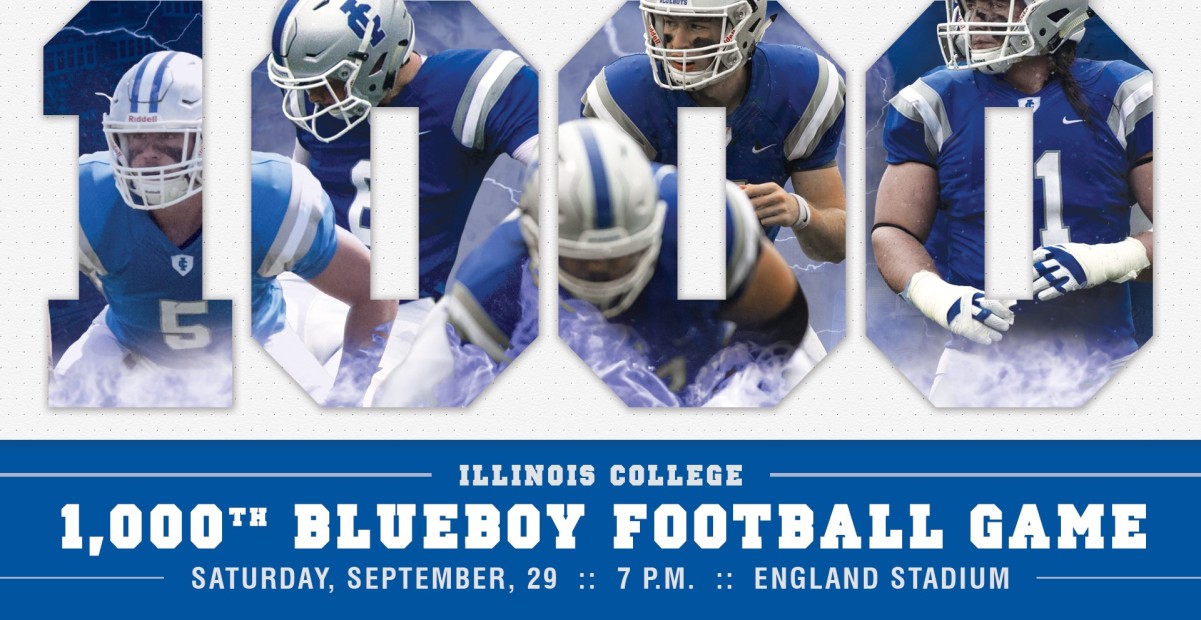 All former IC football players are invited to celebrate this milestone and be recognized prior to kickoff and during the game. Check-in for alumni players will be at the IC Varsity Club tent located at the northeast corner of England Stadium. Former players and their families are invited to participate in ICVC tent activities from 6 to 8:30 p.m. 
Head Football Coach Ray DeFrisco said that he hopes to see many generations of former Blueboys in attendance that evening. 
"Reaching 1,000 games is a great opportunity to reflect on the history of Illinois College football and celebrate all of those players who are part of the Blueboy family," said DeFrisco. "We are lucky to have involved alumni who remind our current players what it means to be a Blueboy." 
On Saturday Illinois College will also host men's soccer at 11 a.m., volleyball at 1 p.m. and women's soccer at 1:30 p.m., all facing Lawrence University. 
Alumni football players who plan to attend should RSVP by registering online at www.ic.edu/eventreservations (event name "Alumni Football Night"), by email at rsvp@ic.edu or by phone at 217.245.3046 before September 25.
Local military, police, firefighters and first-responders will also be honored prior to kickoff with a special flag presentation.