Retired professor, author donates collection to Illinois College archives
8.27.2021
The collection of documents and records reflects retired history professor Steve Hochstadt's time at Illinois College and his scholarship, teaching and work with students, community members and researchers.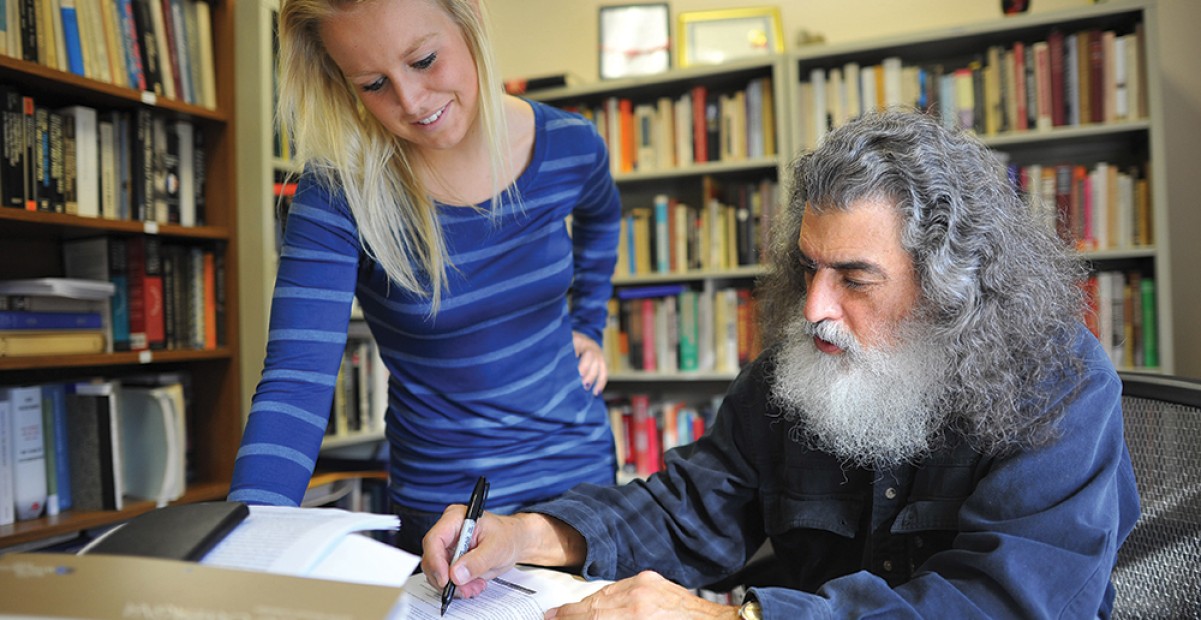 The resources add to what Hochstadt has already contributed through his dedication to preserving local history in the Khalaf Al Habtoor Archives, according to Samantha Sauer, archivist, curator, and assistant professor of history. 
Hochstadt worked for many years to preserve and share Illinois College campus and Jacksonville community history. He worked closely with Illinois College students to transcribe and make available audio recordings housed in the archives, including historical records belonging to oral history collections. 
Jenny Barker-Devine, professor of history, said Hochstadt believes in the power of local history and has an enthusiasm for Jacksonville history.
"He had a clear vision of the Khalaf Al Habtoor Archives as a resource for Illinois College and for the entire Jacksonville community," Barker-Devine said. "He actively sought historic collections from community members, and played a key role in the development of the student work program by training IC students to collect, transcribe, edit and preserve oral histories. We are grateful for his contributions so that the memories of our community members can be preserved and shared."
The oral histories Hochstadt worked to preserve and share included material collected by Charles Frank and Art Wilson. When President Barbara A. Farley came to IC in 2013, Hochstadt edited and gave her a text he titled, "The Wisdom of the Presidents: From the Archives of Illinois College." It featured excerpts of interviews with four former College presidents. 
Hochstadt noted: "These interviews are history's raw material, very personal perspective on events. … Life letters and diaries and uncounted other documents, these primary sources present the historian with opportunities and challenges."
Hochstadt stayed involved on campus after his retirement in 2016 as a professor emeritus. In 2019, he met with students interning in the archives and shared his experience coordinating, conducting and transcribing oral histories. One of those students was Stacey Bile '20, who went on to research and develop a framework for fellow students to conduct short digital oral histories. Her work supported the development of the ongoing project to collect the campus community's COVID-19 experience, Archive Your Story.
One of Hochstadt's projects is a digitally accessible local history resource titled "Jacksonville Characters." The list reflects years of work and energy to collect, preserve and share the stories of Illinois College and Jacksonville community members. He also recently published a book based on his experience writing a regular newspaper opinion column during his time in Jacksonville, Freedom of the Press in Small-Town America: My Opinions.
To learn more about the resources available at the Khalaf Al Habtoor Archives at Illinois College, visit www.ic.edu/about/history/khalaf-al-habtoor. You can also learn more about  Illinois College's historic campus collections by contacting Samantha Sauer.