IC receives $1.3M grant to support TRIO students
8.26.2020
The U.S. Department of Education has awarded Illinois College a TRIO Student Support Services (SSS) program grant that will provide up to $1.3 million in support for first-generation college students, income-eligible students and students with disabilities.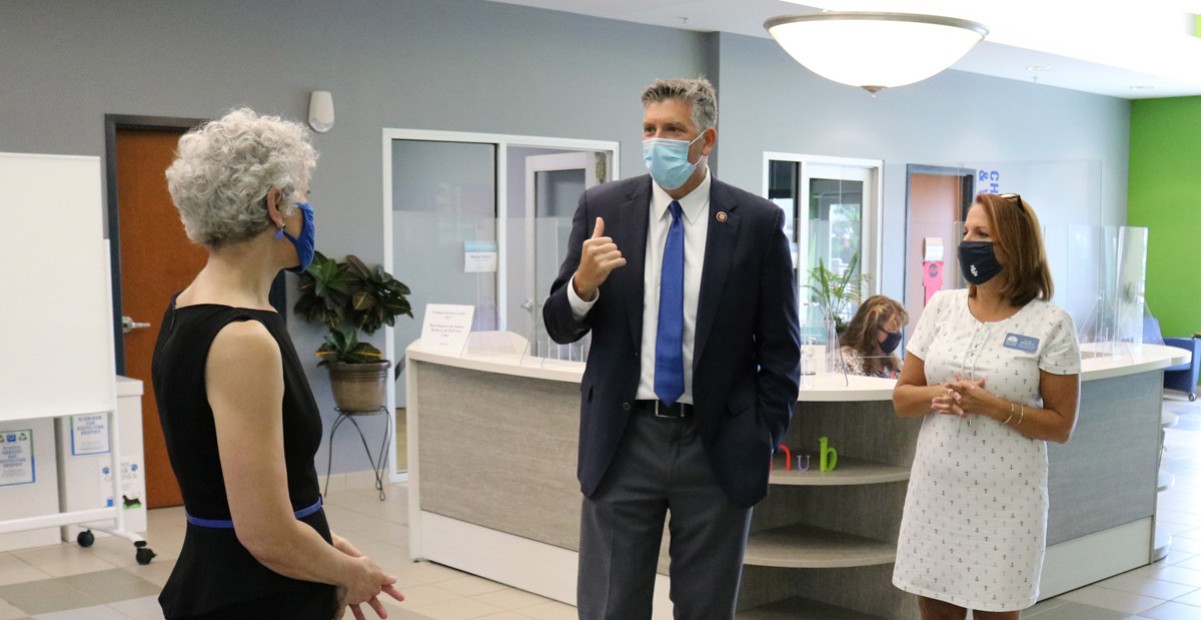 Over the next five years, the grant will strengthen services for traditionally disadvantaged students to improve academic success, retention and graduation. Some areas of focus include tutoring, mentoring, career counseling, graduate school preparation, cultural programming and financial assistance. 
 
President Barbara A. Farley said the TRIO SSS grant will allow the College to continue serving the unique needs of hundreds of Illinois College students each year. She called the assistance "invaluable in helping traditionally underserved students overcome the academic, cultural and social barriers in higher education."
 
U.S. Rep. Darin LaHood, who represents Illinois's 18th Congressional District, said in his announcement of the award last week: "Education is critical to the success of our communities across central and west-central Illinois." 
 
Following his announcement, LaHood visited the campus to meet with Farley and Amy Schwiderski '91, director of the Center for Academic Excellence. He toured IC's learning HUB in Lincoln Hall and learned more about the impact of federal grants on students at IC. A $2.1 million education department Title III grant was the catalyst for last year's renovations to the HUB, creating the technology-rich, centralized space that now houses a number of student support service offices.
 
"Illinois College is known for preparing students to become leaders in their professions and communities," Farley said. "Federal grants help ensure each student has the resources and global education they need to achieve that goal."
 
The College has received the five-year TRIO SSS grant two times in the past.
 
"The TRIO SSS program has been a great success for Illinois College in serving the unique needs of our students," Schwiderski said. "This program has become especially important during the COVID-19 pandemic. The TRIO academic coaches have continued their support and services virtually to ensure that TRIO students have the technological, personal and emotional support needed to continue learning during an uncertain time."
 
The education department does not require Illinois College to match the grant, but based on the IC's successful track record in operating previous TRIO SSS grants, the College expects to contribute at least $19,540 per year (or 7.5% of total program costs). To learn more about the program at IC, visit www.ic.edu/trio.