Illinois College community mourns dedicated trustee emerita
7.29.2019
Diana Dawdy Chesley '58 H'08, a trustee emerita and lifelong supporter of Illinois College, passed away on Saturday, June 22, 2019, at the age of 82.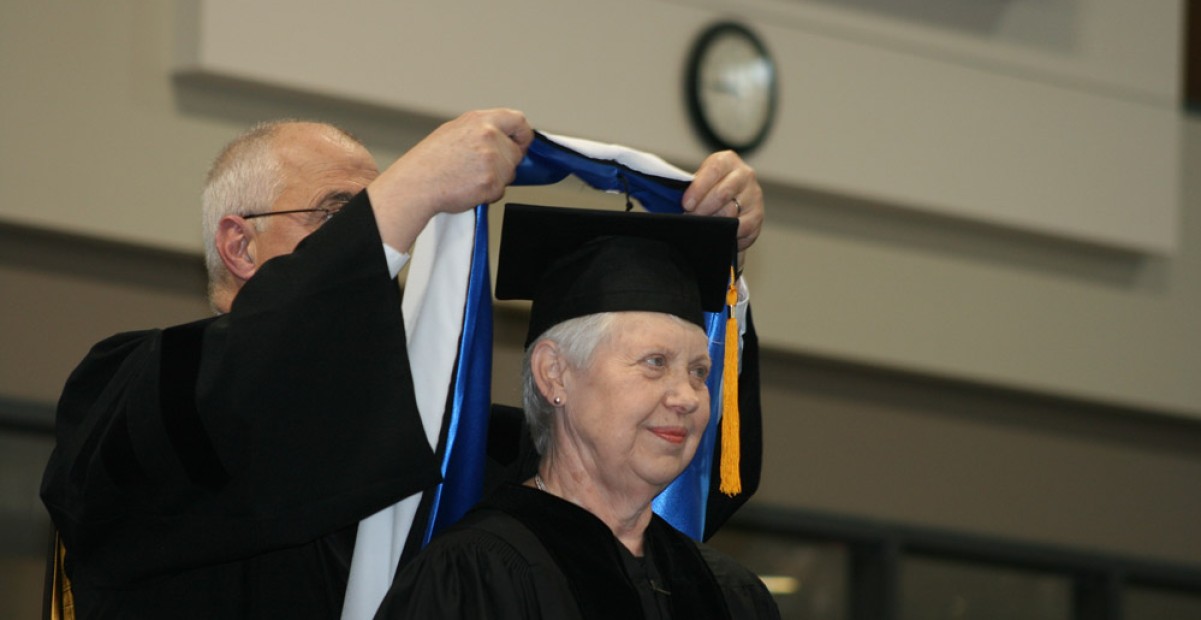 Chesley maintained close contact to Illinois College throughout her life. She grew up on West College Avenue, immediately across from campus. As a student, she was president of Gamma Delta Literary Society and the IC Hilltoppers theatre group. As an alumna, she remained connected to her alma mater by serving as a class agent and as a reunion chair. Chesley joined the Illinois College Board of Trustees in 1985 and served until 2008.
In 1994, she was honored with a Distinguished Service Award by the Alumni Association to recognize her meritorious service to Illinois College and her service to humanitarian and charitable causes. In 2008 Illinois College conferred upon Chesley the honorary degree of Doctor of Humane Letters. She was a loyal supporter of the College, notably helping to establish the Chesley Health and Wellness Center to provide high quality, affordable and accessible healthcare to the campus community. The center, which will be relocated to Lincoln Hall this fall, was named in her honor. She also established an endowed scholarship, the Diana Dawdy Chesley Award in Technical Theatre, which is awarded to an outstanding theatre major annually. She remained a leader in IC's philanthropic community throughout her life and became a lifetime member of the Illinois College Society when it launched in 2017.  
Professionally, Chesley enjoyed a successful career; she served as president of Vacation Estates for more than 30 years and held a number of high-ranking posts within national and regional associations, including the Louisiana State Society and the Metropolitan Board of Cystic Fibrosis in Washington, D.C. 
A memorial service will be held at 11 a.m. Tuesday, July 30, 2019, at Williamson Funeral Home, with burial at Fernwood Cemetery in Roodhouse. The family will meet friends from 10 a.m. until time of services Tuesday, July 30, 2019, at the funeral home.