Faculty work offers fresh perspective on reproductive rights in popular media
7.28.2017
When you sit down to watch an episode of The Simpsons, you probably don't think about how the experience might shape your views on birth control.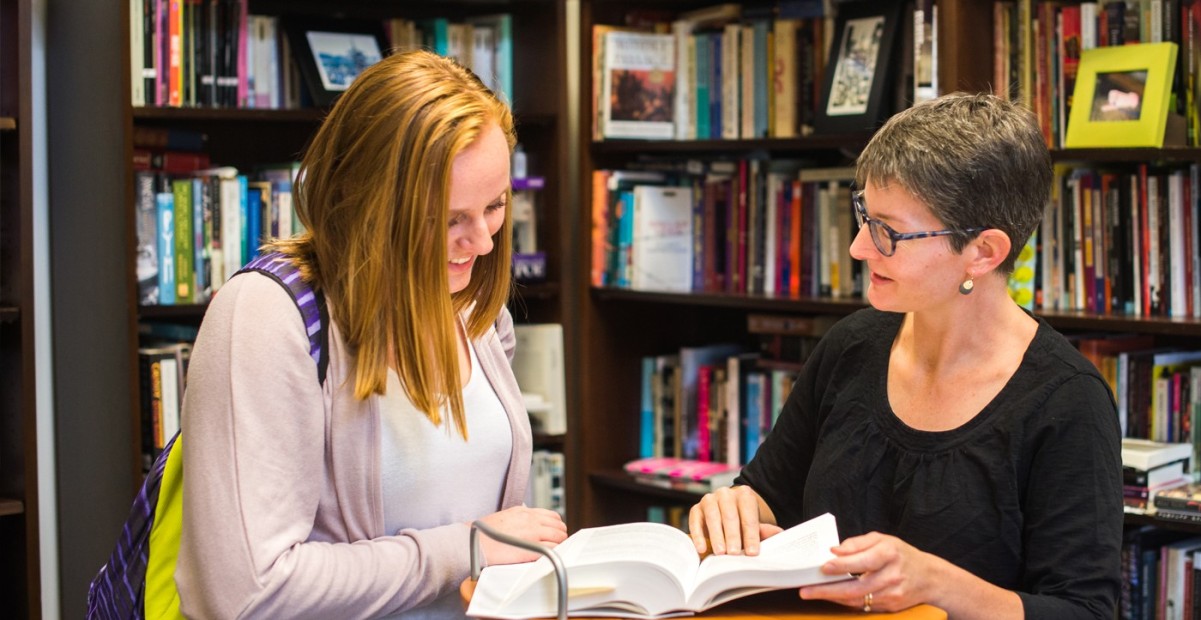 That is one topic explored in "Reproductive Rights Issues in Popular Media: International Perspectives," a collection of research-based essays published in June. The book adds new insight to the studies of family planning, contraception, adoption and abortion with a focus on representation in popular media.
Dr. Beth Widmaier Capo, Illinois College professor of English, authored the book's introduction and one of the essays and co-edited the compilation with Dr Waltraud Maierhofer, a professor at the University of Iowa. 
"Reproductive rights are still an issue, not just in America, but all over the world. Things like birth control or abortion are still  major topics of conversation and controversy. In the book, it's not just America. It really is an international issue," said Capo. 
The work is an extension of Capo's previous research, published in the book "Textual Contraception: Birth Control and Modern American Fiction" in 2007. A 2014 symposium organized by Maierhofer at the University of Iowa, where Capo was invited to present her research on the topic alongside scholars from around the world, was the springboard for the most recent publication.  
Daniel Korunka '17 earned a mention in the book's acknowledgements for contributions as a student to the extensive editing process. Capo said that Korunka was a steady, reliable addition to the team and gained valuable experience in the process of preparing the book to be published. 
Capo believes the new publication is an accessible and relevant resource for readers in the academic community and beyond. She hopes it will empower people to think differently about the messages they see daily.  
"I am excited about this project because I believe that people's social ideas and opinions today are influenced by what they hear in movies or television. The things our culture creates stand in the historical record as what we care about," said Capo.  
Essays in the book run the gamut, from examples of films from Mexico and Belgium to American television shows and advertisements, with examples of how each sends a message about reproductive issues and who holds the power for making related policy decisions. 
"I hope readers will take away how alive these issues are," said Capo. "We shouldn't downplay the significance of popular culture because that is really a testing ground for the issues that we still care about. When you take all the information in this book as a whole, you realize that reproductive issues are still very important globally. It's nothing we are finished with."
"Reproductive Rights Issues in Popular Media: International Perspectives" is published by McFarland and available on their website or through Amazon.